A series of vigils and demonstrations are due to take place outside a police station in north-east London after man died after being restrained by police.
Rashan Charles, 20, died after being followed into a shop in Dalston, east London, where he was tackled to the floor and restrained by officers.
Police said they had been pursuing Charles after he got out of a car they were attempting to stop and was seen "trying to swallow an object" before entering the shop and being taken ill.
Charles was taken to the Royal London Hospital, but died a short while later. The Independent's Police Complaint's Committee (IPCC) confirmed they are investigating the incident which occurred around 1:45am on 22 July and are reviewing CCTV footage from inside the shop as well as police body cameras.
The IPCC said they have received evidence which indicates an "object was removed from [Charles'] throat at the scene" before he was taken to hospital.
Demonstrations demanding "justice" for the 20-year-old have now been organised by groups and are due to take place outside Stoke Newington Police station on Monday (24 July) from around 6pm.
A statement from one of the groups who have organised a vigil, Hackney Stand up to Racism and Fascism, said: "We are enormously concerned and angered by the death of Rashan Charles while being man handled by police.
"Only weeks after the death of Edson De Costa in Newham after he was arrested by police, this latest incident continues the seemingly endless list of young black men dying at the hands of the authorities."
A separate silent protest is also due to take place outside the police station earlier on in the afternoon.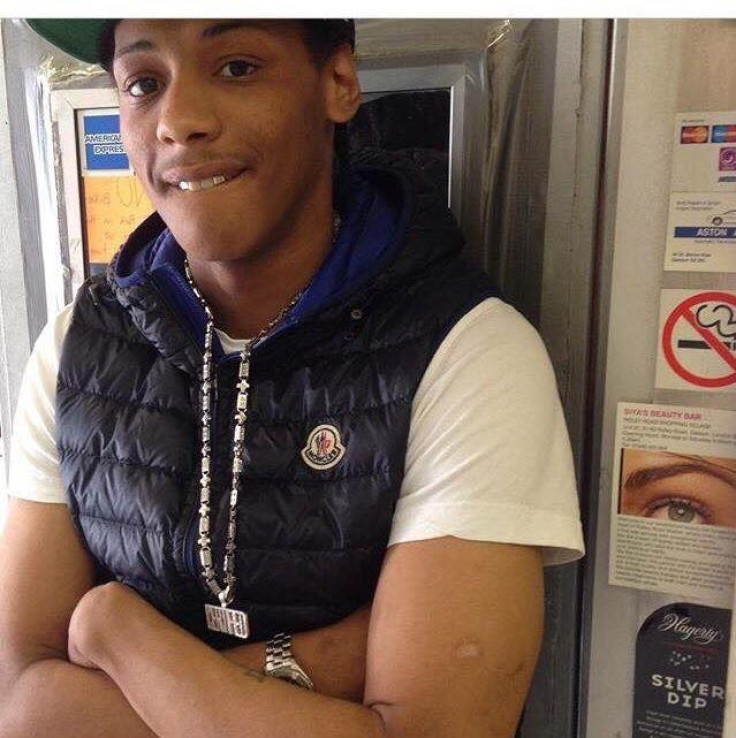 Chief Superintendent Simon Laurence, borough commander for Hackney, promised to keep the public up to date with any developments in the investigation.
He said: "In the early hours of Saturday, 22 July, officers attempted to stop a car on Kingsland Road, E8. A man, who was in the car, was pursued on foot before entering a shop where he was seen to be trying to swallow an object. He was then taken ill.
"He was taken to hospital by the London Ambulance Service where, sadly, he died later that morning. Our thoughts remain with his family and friends.
"The Independent Police Complaints Commission (IPCC) has launched an independent investigation to establish what happened and has viewed the officers' body worn video.
"There is likely to be speculation over the next few days regarding what led to this man becoming ill, so I would encourage people to keep up-to-date with the IPCC's statements, as and when they are released.
"All police officers are fully aware that they will be asked to account for their actions - officers are not exempt from the law and we would not wish to be."
An IPCC spokesperson added: "Initial accounts have been taken from a number of non-police eye witnesses who saw the incident, as well as the police officers involved.
"CCTV footage from inside the shop and police body worn video has been gathered and viewed. The man's family have been informed and an investigator met with them to explain the IPCC's investigation and role."