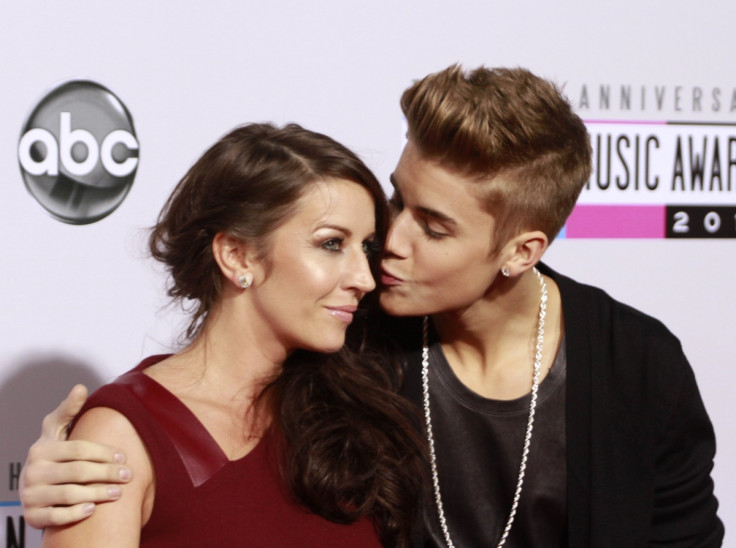 Canadian singer Justin Bieber has opened up about his strained relationship with his mother. The Baby hitmaker revealed he does not have much of a connect with Pattie Mallette.
In an interview with Billboard, the 21-year-old singer talked about their relationship. He said: "It was pretty non-existing. I was distant because I was ashamed. I never wanted my mom to be disappointed in me and I knew she was. We spent some time not talking, so it takes time to rebuild that trust. She's living in Hawaii now, so it's hard, but getting better. She's an amazing woman and I love her."
Mallette was 17 when she gave birth to the Boyfriend singer. The Beauty And A Beat hitmaker's father, Jeremy Bieber, was 18 at that time.
"He was immature," Justin said. "He left for like a year when I was about 4, went to British Columbia, came back on Father's Day. I remember my mom said, 'If you're going to be here, you have to be here.' There's a misconception that he's this deadbeat dad, but he has been in my life since. I was with him on weekends and Wednesdays."
The Sorry singer said it is not easy being in the spotlight all the time. Justin insisted people should be a bit more compassionate with young celebrities.
"I wouldn't suggest being a child star," he said. "It's the toughest thing in the world."
"I want people to be more kind to young celebrities," Selena Gomez's former boyfriend added. "Like Kylie [Jenner]. Look at her world: She has been living on TV since she was a kid. Every time she's looking around she sees a camera, and that's affecting how she's thinking and how she's perceiving people and why she has to do certain things ... Situations that happen taint your mind, especially in this industry. Especially for girls."