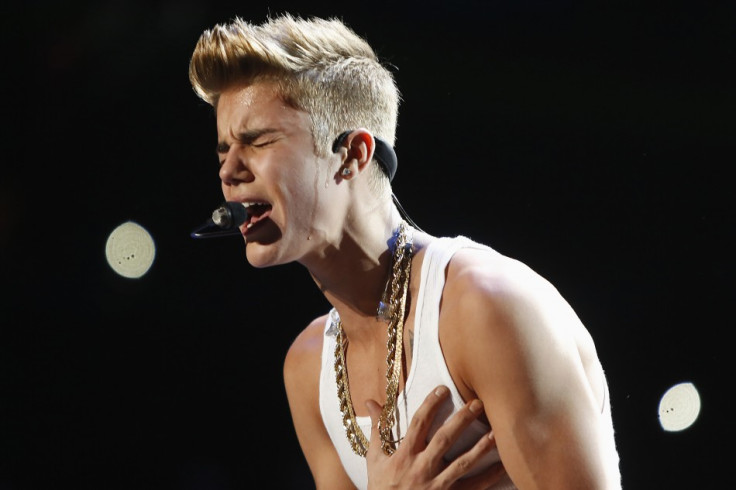 Canadian pop star Justin Bieber seems to have moved on from former girlfriend Selena Gomez, and is reportedly dating Las Vegas model Jordan Ozuna.
On 16 June, the Boyfriend singer and the waitress were pictured kissing and canoodling at Las Vegas Indoor Skydiving by celebrity gossip website E! News.
"In the waiting room area, she was sitting on his lap and they were kissing," an insider said, "Little pecks and kisses."
"Right before the flight, in a second waiting room area, he laid down on her left side, and he had his head between her legs and had his cap half-covering his face. She was caressing him on the head and shoulders," the source added.
It is now revealed that the 22-year-old is still married, according to her estranged mother-in-law Kim Ozuna. She claims that Jordan tied the knot with her son Daniel as soon as the two came out of high school, and their marriage only lasted a couple of years.
"She's still married," she told Celebuzz, "They've been separated a good year. They were very young when they got married ... They'll figure it out on their own."
"They're probably in the process of getting divorced. She was getting into the modeling business. She had worked at Hooters and done a couple commercials," she added.
Meanwhile, the Wizards of Waverley Place star, who broke up with Bieber in January, is least bothered about the Baby singer's flings.
"Selena has been doing a bunch of things like dealing with her Mom and new sister, hanging out with friends and doing her own thing and really doesn't have time to worry about Justin anymore," a source told Hollywood Life, "She has seen how he has changed and doesn't want much of anything to do with him. As for the new girl, she doesn't even know who this new girl is, so she is not to worried about it. She has moved on and now she is happy Justin is moving on as well."