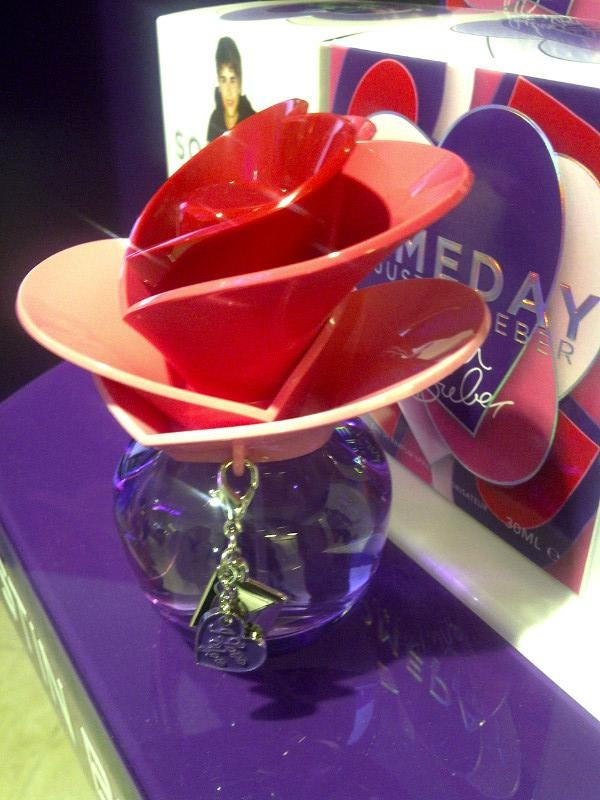 The Justin Bieber fragrance, "Someday", has been made available in-store and online exclusively at Harrods today.
Global singer, songwriter and actor, Justin Bieber has turned his hand to the art of perfumery with the launch of his debut fragrance, "Someday".
"Someday" was also launched in Macy's on June 23rd and sales did extremely well as more than $3 million dollars were taken in, making it the fastest selling fragrance ever reports Style Bistro.
Inspired by a love for his millions of fans worldwide and with profits donated to charity, Justin explains the motivation behind his fragrance debut to Harrods:
"SOMEDAY is the idea that we can change the world, make our dreams come true, and even be with the one person that means everything. Giving back has always been incredibly important to me,"
The fragrance will go on salein-storeand online on Harrods.com and due to his busy schedule, Bieber will not be present at the launch opening in Harrods at 10am Friday.
Referring to his perfume, Bieber added:
"But let's be honest... I wanted to create a fragrance for my female fans that I can't get enough of... that I want to get next to and I can't stay away from. I know they'll love the scent, but also the opportunity to support some amazing charities. It's a gift that gives back."
The prices of the Someday products are as follows:
Eau de Parfum Spray 30ml EDP £23.00
Eau de Parfum Spray 50ml EDP £29.00
Eau de Parfum Spray 100ml EDP £38.00
Swept Away Hair Mist 150ml £12.50
Touchable Body Lotion 200ml £15.00