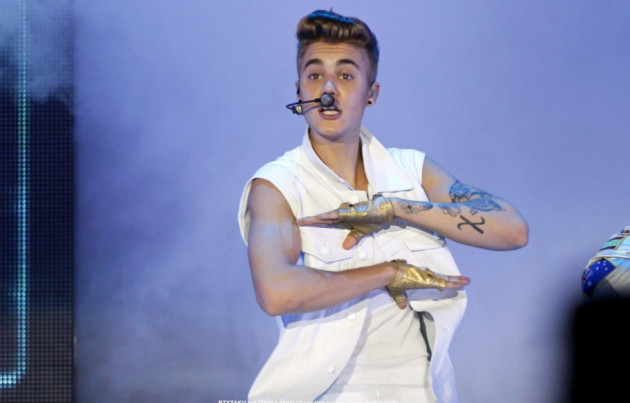 Pop icon Justin Bieber appeared on Hangover star Zach Galifianakis' show Between Two Ferns in a hilarious interview.
"Thank you Justin for being on, it's really exciting to talk to you especially in the middle of your public meltdown," Galifianakis stated at the opening of the show.
He even quizzed Bieber about time travel, public urination and whether he thinks Anne Frank would have been a Belieber. He later grew angry with Beiber and shouted at him for letting himself be filmed urinating into a bucket. Galifianakis then took off his belt and repeatedly whipped Beiber with it.
"You know what, I don't like your attitude, to be quite honest," Galifianakis stated referring to Bieber as 'a 7-year-old'. "You're too young to be smoking pot and pee-peeing in buckets and driving up and down the highway fast! I don't think your mom would really mind if a stranger beat her son," he added.
He later apologised for his act as well.
"I'm sorry that I did that. I don't really think spanking kids is a good thing. But you're not a child. That's the point. You're not a child, so I can hit grown men with a belt, "Galifianakis stated.
Scroll down for the video.
[Video Courtesy: Youtube/FunnyComedies]