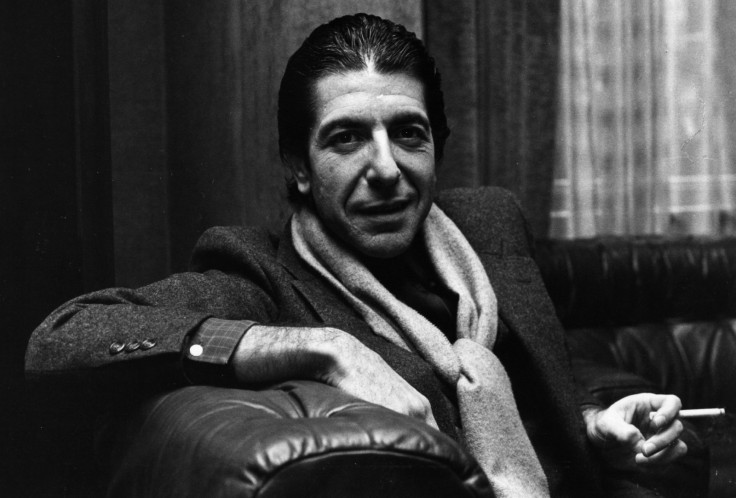 Canadian singer-songwriter, novelist and poet Leonard Cohen died at the age of 82. The announcement of his demise was made public through his Facebook page and since then, fans, fellow musicians, authors and even politicians have come forward to express their sadness at the loss of iconic artiste.
"My father passed away peacefully at his home in Los Angeles with the knowledge that he had completed what he felt was one of his greatest records," Cohen's son Adam wrote in a statement to Rolling Stone. "He was writing up until his last moments with his unique brand of humour."
Sony Music, Cohen's record label also confirmed the news but did not release any information regarding the exact time or cause of his death.
The Hallelujah singer had only recently released his 14th studio album You Want It Darker and while promoting his new work, even spoke to the New Yorker about being ready to die. He told Editor David Remnick, "I am ready to die. I hope it's not too uncomfortable. That's about it for me."
Soon after the news of his demise, Canadian Prime Minister Justin Trudeau released a statement mourning the loss. "It is with deep sorrow that I learned today of the death of the legendary Leonard Cohen. A most remarkable Montrealer, Leonard Cohen managed to reach the highest of artistic achievement, both as an acclaimed poet and a world-renowned singer-songwriter," he mentioned.
"He will be fondly remembered for his gruff vocals, his self-deprecating humour and the haunting lyrics that made his songs the perennial favourite of so many generations.
"On behalf of all Canadians, Sophie and I wish to express our deepest sympathies to Leonard Cohen's family, friends, colleagues and many, many fans.
"Leonard, no other artist's poetry and music felt or sounded quite like yours. We'll miss you."
Russell Crowe posted a message on his Twitter account stating: Dear Leonard Cohen, thanks for the quiet nights, the reflection, the perspective, the wry smiles and the truth.
Read some of the moving messages posted in memory of the late Leonard Cohen below: