Canadian model Leyla Ghobadi claims she had an affair with rapper Kanye West, while he was dating American reality television star Kim Kardashian. The 24-year-old told Star magazine her fling with West began in July, after meeting him at a concert in Atlantic City.
She claims she was invited backstage, despite the fact Kardashian was there at the time. And the two apparently continued to date even after the 31-year-old announced her pregnancy.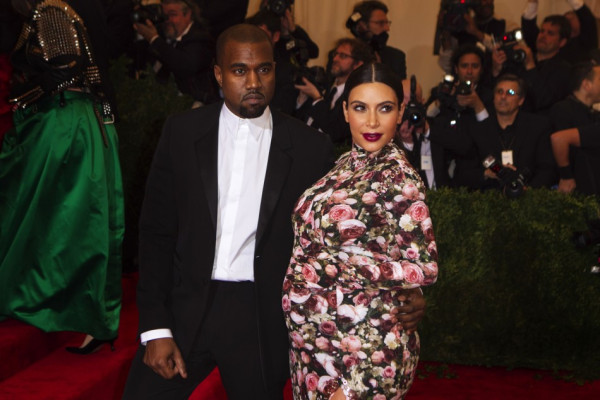 According to Ghobadi, West told her his relationship with the reality star was just "for publicity and nothing serious".
"This is going to destroy the Kardashian family. It's bad. It's really bad. It's just embarrassing. But if I were Kim and about to have a baby, I would want to know," Ghobadi told Star.
West's representatives have dismissed the reports.
"This most recent attack on Kanye West and his family is totally without merit," a representative for the rapper told TMZ, adding, "It's a blatant attempt by a misguided individual who is clearly seeking publicity, and another in a series of malicious stories drummed up by non-credible 'news' sources. This is a sad attempt to hurt two people trying to live their lives."
Not the First Time, Ask Amber Rose
Unfortunately for Kardashian, this is not the first time West has been accused of philandering. And, in an ironic twist of fate, the last time this happened, the star of Keeping Up With The Kardashians was the other woman.
In 2012, American model and recording artist Amber Rose, who was previously in a relationship with the 36-year-old West, accused the Mercy singer of cheating on her... with Kim Kardashian.
"Kim is one of the main reasons why me and Kanye are not together," Rose said in a Radar Online report, "She's a home wrecker!"
The 28-year-old Rose went on: "They were both cheating on me and Reggie [Bush; Kim Kardashian was in a relationship with the NFL star at the time] with each other. She was sending pictures, and I was like, 'Kim, just stop. Don't be that person. I thought at least she'd be woman enough to respond to me. She never responded."
"It's very important that us women stick together and we don't f**k each other over like that," she added.