Kanye West holds special performance honouring Dayton mass shooting victims
Kim Kardashian took to Twitter to announce the event on Sunday Morning.
Rapper Kayne West decided to have a charitable Sunday with the mass shooting victims of Dayton, Ohio. He surprised everyone with a special "Sunday Service" performance in their honour.
Kim Kardashian announced the event in a tweet on Sunday morning. She shared an online poster for the surprise performance and wrote the caption: "In support of the victims and survivors of the Dayton mass shooting." She also posted a link where fans could see the performance live.
The horrific incident took place in Dayton, Ohio, where within seconds, nearly nine people were killed and almost 27 were injured. Police reached the spot within 20 seconds after the firing began and they were able to stop the gunman quickly. However, despite the quick response, innocent people had to give up their lives in the hate crime.
According to Entertainment Weekly, the special performance of Kanye's "Sunday Service" took place at RiverScape MetroPark in Dayton. While the performance was going on, 38-year-old "Keeping Up with the Kardashians" star, Kim Kardashian, was seen accompanying her husband along with their eldest daughter, North, 6, and son Saint, 3 ½. North was spotted smiling while Saint was seen standing alongside his mother.
The performance was also attended by those who were affected by the shooting.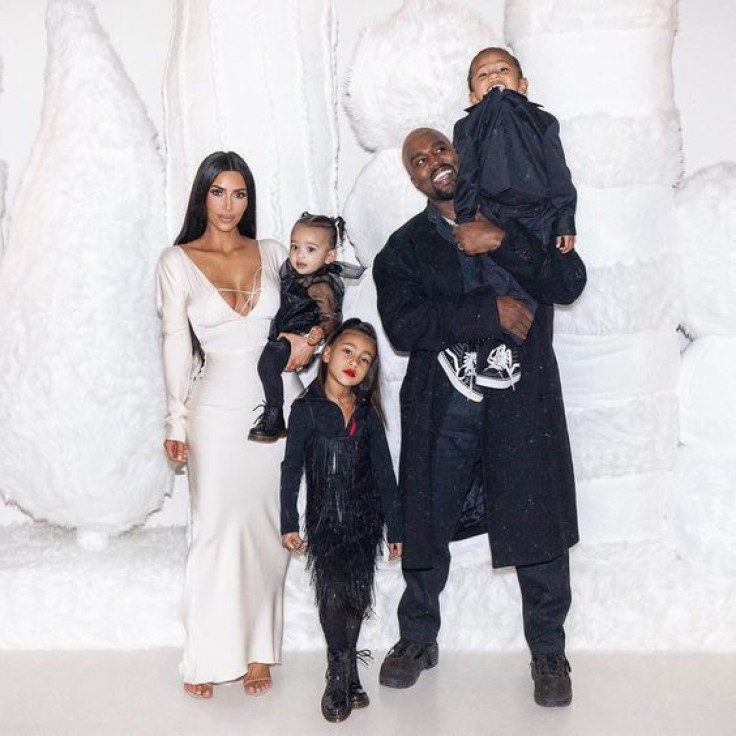 Kanye West's 46-year-old comedian friend, Dave Chappelle, hosted the show and gave an encouraging speech to the crowd. He said, "Dayton, today the whole world is looking at you." He also added that even when the town had "been through a tough time," they are still standing.
He also said, "We're still strong and the only way — the best way, that we can honour our fallen is by getting up better than we were before," and "We will not let those people die in vain."
He also thanked Kayne for his special performance.
The August 4 incident claimed the lives of innocent people within 30 seconds and although police we able to catch the gunman, the lives lost cannot be restored. Kayne's special performance on Sunday was meant to spread love to suppress hate crimes.
© Copyright IBTimes 2023. All rights reserved.