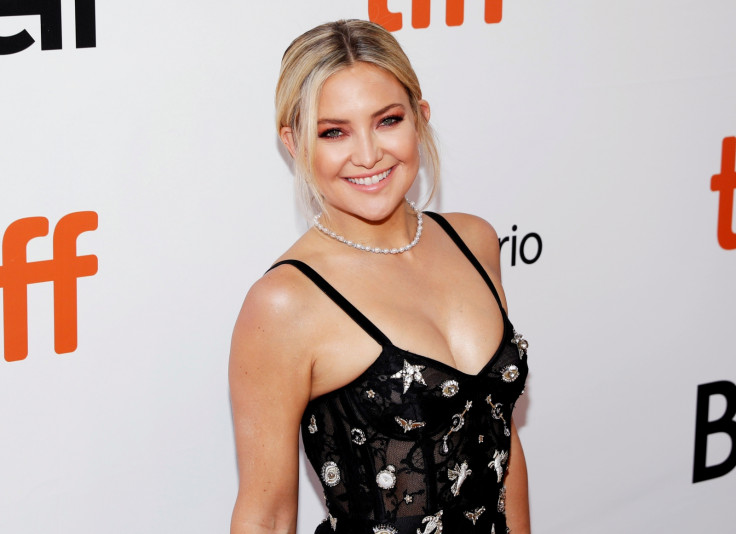 Kate Hudson has opened up about her relationship with her estranged father Bill Hudson. The Mother's Day actress has said that she has forgiven her biological father for abandoning her and her family when she was a child.
"I really do recognize whatever those issues are, it's just something that he has to live with, and that must be painful for him. So I forgive him," the 37-year-old said on The Howard Stern Show on Wednesday, according to People.
When asked as to how growing up without her musician father affected her life, Kate said, "Well I think that's like the age-old psychological core issue for any situation. Anybody who has had an experience with a parent that is absent, it's going to manifest."
Kate, however, said her biological father was "around when we were young" but "it sort of teetered out".
Kate has revealed that her ties to Bill began to dissipate after her parents split in 1980. The actress said they were no more on speaking terms.
"I never felt it was about [my dad] losing interest. My mom never spoke poorly of him. I was a real tough little girl. I understood what was going on, I did understand that it didn't have to do with me and Oliver," she said.
In June 2015, Bill had slammed Kate and her brother Oliver, saying: "I say to them now, 'I set you free.' I had five birth children and I now consider myself a father of three. I no longer recognize Oliver and Kate as my own... [Oliver] is dead to me now. As is Kate."
Kate's mother Goldie Hawn and Bill were married from 1976 to 1982. The two share two children – daughter Kate and son Oliver. Goldie has been in a 33-year relationship with Kurt Russell but the couple have not got hitched till now.