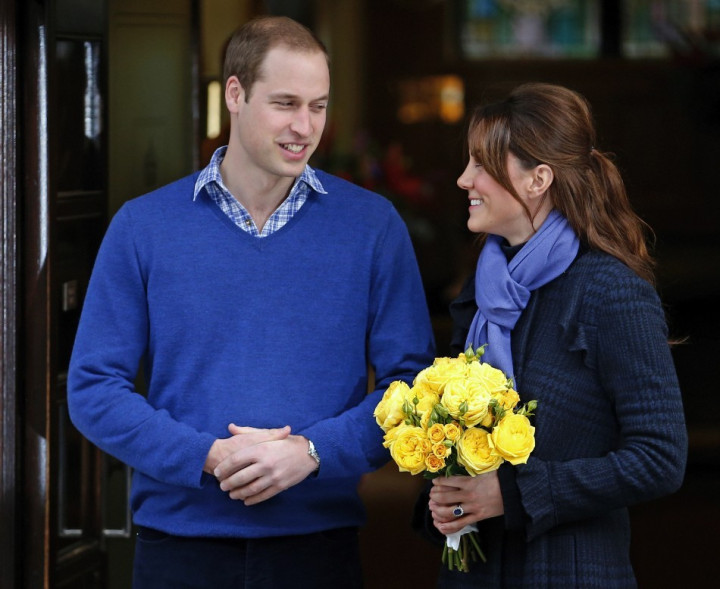 The mystery surrounding the due date of Kate Middleton and Prince William's first baby may finally have been solved. A report in Mail Online suggests that the birth may take place on Saturday, 13 July.
"Some of Kate and William's closest pals were at a barbecue hosted by a family friend of the royals recently. They were all discussing the fact that Kate's baby is due to be born on 13 July. Everyone was very excited," the website quoted a friend of the royal pair as saying.
However, if the date is accurate, it will coincide with the Coronation Festival, a four-day event to be held at Buckingham Palace to celebrate the sixtieth anniversary of the coronation of Queen Elizabeth II.
The festival will take place from 11-14 July.
Opera singer Laura Wright, who is expected to perform in the gardens of Buckingham Palace at the festival, reportedly joked: "I had better not sing too many high notes. What if my singing made her go into labour?"
The palace has not commented on the baby's due date.
"We have only said that the Duchess is due in July. Anything further would be speculation," a Palace spokesman said on Friday night.
The baby is expected to be delivered in the private Lindo Wing of St Mary's Hospital in Paddington, where Prince William was born. Supervising the delivery will be Royal gynaecologists Alan Farthing and Marcus Setchell.
Last week, Prince Harry reportedly revealed the gender of Prince William and Kate Middleton's first child. An excited Harry apparently told close friends that the royal couple is expecting a baby boy. Reports of the Duchess purchasing a pale blue Bugaboo buggy added weight to the speculation.
St. James's Palace was forced into an early announcement of the royal pregnancy when the Duchess of Cambridge was admitted to the King Edward VII hospital in December last year, complaining of severe morning sickness.
"Their Royal Highnesses The Duke and Duchess of Cambridge are very pleased to announce that The Duchess of Cambridge is expecting a baby," the palace said in a statement issued on 3 December.
Kate is reportedly feeding her pregnancy cravings with vegetable curry.