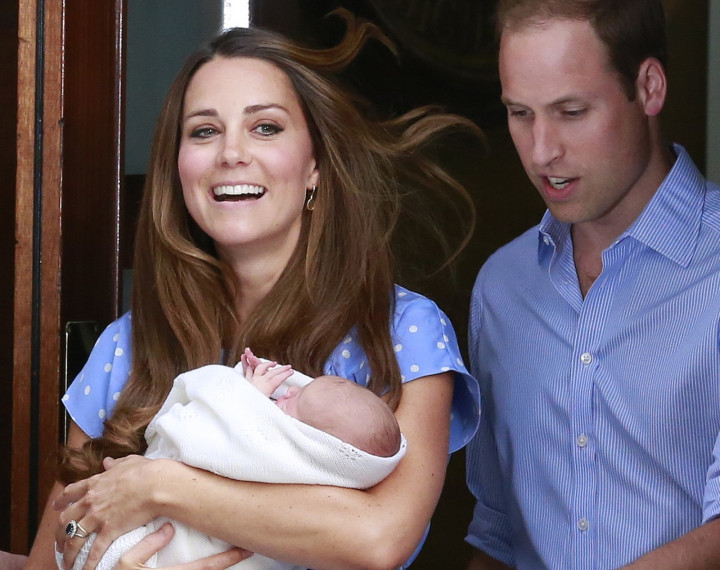 Bookmakers are set for a windfall following news of Kate Middleton's pregnancy, with punters rushing to place bets related to the new royal baby.
Clarence House announced today (8 September) that the Duke and Duchess of Cambridge are expecting their second child, after the birth of Prince George in July 2013.
Already, bookies are talking up how much money they expect take in bets about the future prince's name, date of birth, time of birth, hair colour and weight.
On Paddy Power's website, the names Victoria, Mary, Elizabeth and Philip are all joint favourites at 10/1, with Arthur, Charlotte, Charles and Alexandra at 12/1.
The same bookmaker offers odds of 6/5 for the baby to have brown hair, while in the book for first overseas visits, India is favourite at 5/1 with Malta second favourite at 8/1.
A Paddy Power spokesperson told CNN: "Money is already pouring in by the pram load and we expect this to be the biggest novelty betting market of the year. We're expecting to take £10,000 in bets today alone."
The betting market that followed the announcement of the Duchess of Cambridge's first pregnancy led to £1.5m of bets being placed worldwide before George's birth.
Meanwhile, gamblers up and down the country have been collecting their winnings having successfully predicted the year of Kate's second pregnancy.
"587 people have correctly predicted that the couple would announce they are expecting a second child in 2014, all of those punters have now collected [their] winnings," a company representative said.