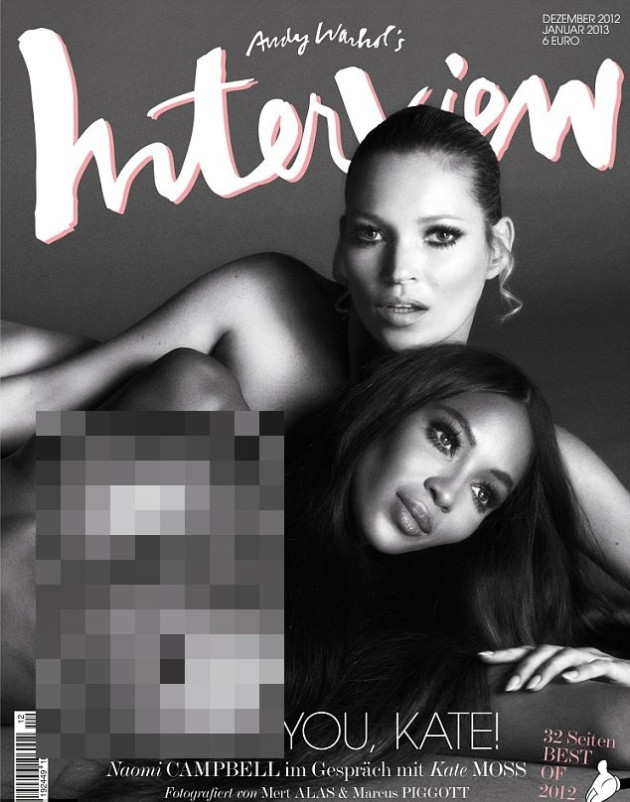 Kate Moss and Naomi Campbell have reunited by posing nude for the cover of Interview magazine.
The British supermodels, who are both in their 40s, reunited for the risqué shoot for the German and Russian editions of the fashion magazine.
In the image a bold Campbell bares her breasts while curled up against Moss.
Moss, who wears her hair scraped back with small curls falling down in front of her ears, conceals her body behind her friend.
While they were willing to put their best assets on the cover, the two models choose to take a more demure approach for the images featured inside the magazine.
The smouldering black and white images were taken by world-renowned photographers Mert Alas and Marcus Piggott.
The shoot came two years after they both stripped down for Love magazine's third issue in 2010. They were joined by eight other supermodels including Daivid Walliams' wife, Lara Stone and Natalia Vodianova, to pose in naked power stances.