Kate Moss celebrated the life and music of David Bowie as she marked her 42nd birthday party. The supermodel threw a party for friends, urging them to "channel their inner David Bowie", in honour of the star who died last week.
The birthday bash, which was held at a private location in the Cotswolds was an evening dedicated to the late star, with whom Kate was a long-time friend.
On hearing of his unexpected death from cancer, the model and muse placed an illuminated sign in her London home bearing the words "RIP Starman." She was also spotted on 11 January with a friend wearing a Bowie T-shirt, purple platforms, fluffy coat and trilby hat reminiscent of the music and style icon.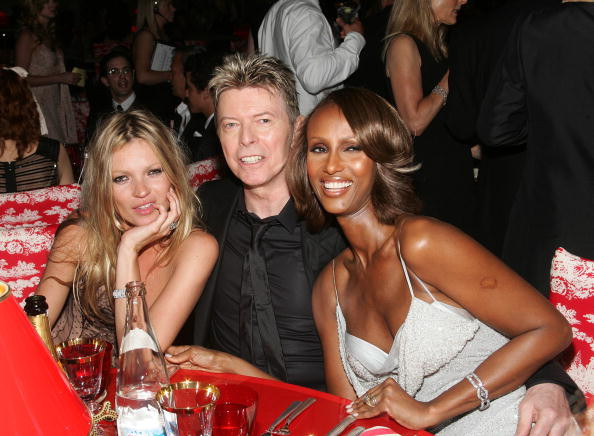 Among the guests at the party were 54-year-old The Voice coach Boy George, who revealed a selection of Bowie's biggest hits were played during the course of the evening. He tweeted: "Had a lovely night in the Cotswolds celebrating Kate Moss's birthday and dancing to classic Bowie. In fact her birthday was a Bowie tribute!"'
According to Mail Online an insider said Moss wanted to pay tribute to the star in her own way. "Kate was devastated to hear about David's death. So guests will channel their inner-Bowie and 80s attire. Kate was keen to ensure her guests celebrated the life of one of the music industry's most influential figures. She wants the party to be a celebration of his life as well as hers. It's going to be wild."
In 2014, Moss famously took to the stage of The Brit Awards to collect the Best British Male Solo artist award on behalf of David Bowie at his personal request. Award presenter Noel Gallagherof Oasis told the crowd. "David Bowie is sending his representative on Earth, which is the one and only Kate Moss, who is going to accept this award on his behalf."
Moss then came on stage sporting Bowie's 1972 Ziggy Stardust costume, the iconic patternerd playsuit known as the "rabbit costume". "Good evening ladies and gentlemen -- David has asked me to say this," Moss said, holding up a card with text.
She read: "In Japanese myth, the rabbits on my old costume, that Kate's wearing, live on the moon. Kate comes from Venus, and I from Mars. So that's nice. I'm completely delighted to have a BRIT for being best male, and I am -- aren't I, Kate?" She then nodded, as Gallagher responded with a "yes."
She continued: "I think it's a great way to end the day. Thank you very, very much."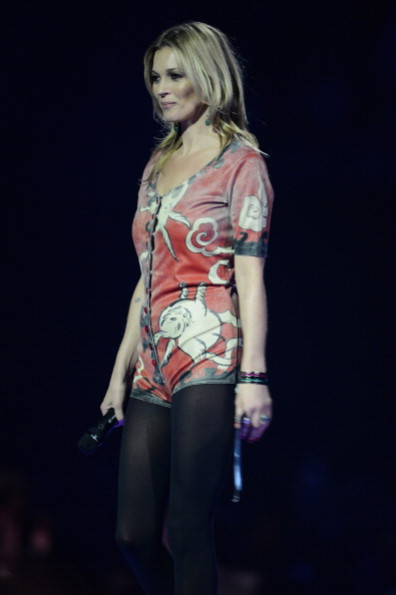 The supermodel also adorned the cover of British Vogue magazine in May 2003 emulating Bowie's Aladdin Sane album, with her make-up showing Ziggy Stardust's iconic red and blue lightning bolt and Seventies mullet hair'do. Previously, she had covered Vogue Paris for the December/January 2012 issue dressed, again, as Bowie's alter ego Ziggy Stardust.
The friends have also posed together dozens of times in fashion shoots, including an iconic one shot by Ellen Von Unwerth for Q magazine in 2003.
The unexpected news of Bowie's death was announced by son Duncan Jones on social media, prompting an outpouring of grief as tributes poured in from around the world. Responding to the messages of support and sympathy, in a post on Bowie's official Facebook page, the family expressed their gratitude to the singer's legions of fans, adding that they "welcome everyone's celebration".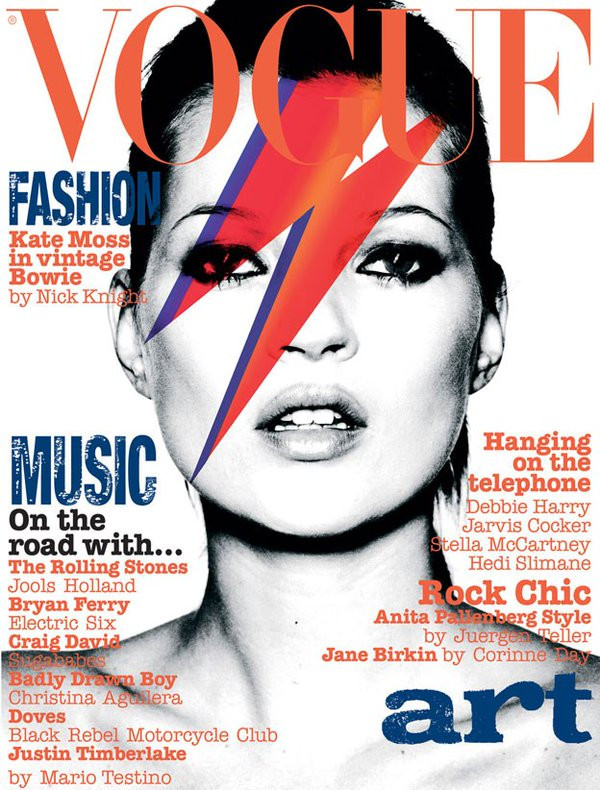 Fans of the star have paid emotional tributes to Bowie who was hailed as a global music icon. His childhood home was the focus of grief for thousands of fans who gathered to pay tribute to 'Brixton's Own Boy' after news of his death left the world in shock. A Ziggy Stardust mural painted by Australian street artist James Cochran, aka Jimmy C, has become the focus of fans' grief.
Next month's Brit Awards is dedicated to the London-born singer and will pay a musical tribute to the star. Bowie will also be honoured with a memorial concert at New York's Carnegie Hall on March 31. The concert to celebrate his musical legacy was announced hours before his death and tickets were sold out within hours. Organisers said "up to 20 artists" including The Roots, Cyndi Lauper, The Mountain Goats, Heart's Ann Wilson, Perry Farrell and Jakob Dylan would perform Bowie classics.