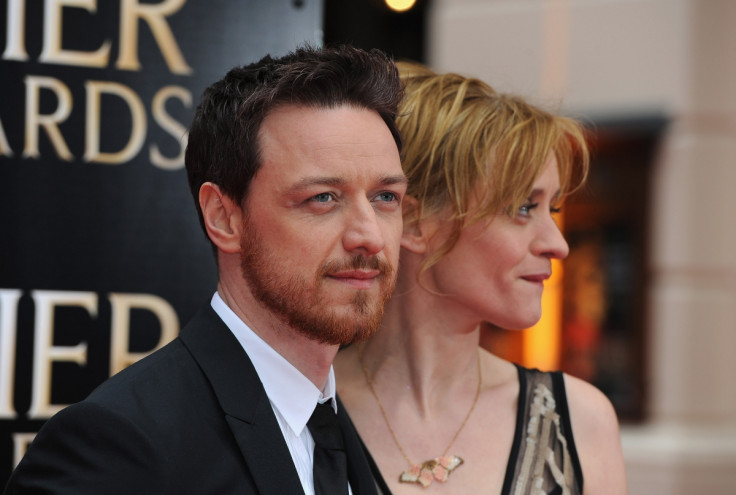 X-Men: Apocalypse star James McAvoy and British actress Anne Marie-Duff shocked the fans after they released a joint statement announcing are to divorce. Now, according to a report in the Daily Mirror, the 37-year-old actor has formed a closer friendship with his fellow X-Men co-star Alexandra Shipp after his split.
A source told The Daily Mail, "It's no great secret how they've got close. James has been quite open among the cast and crew that his marriage was over – and it seems he has struck up a friendship with Alex since then."
McAvoy was apparently pictured at last week's X-Men: Apocalypse premiere in London's BFI IMAX placing his hands around the 24-year-old Shipp, with the pair both looking like they were sharing a joke. The American actress plays the role of Storm, previously played by Halle Berry, in the latest film in the franchise.
Fans also linked the Scottish actor to 25-year-old X-Men: Apocalypse co-star Jennifer Lawrence, after both stars appeared on The Graham Norton show. Fans claimed that both McAvoy and Lawrence were supposedly flirting with each other after showcasing the fun relationship that they have.
According to the Daily Mail, McAvoy and Duff are still living together. A source said, "He and his wife are still living together and things are pretty amicable, but there was no doubt he is now single. He and Alex were certainly very tactile."
The pair released a joint statement which read: "It is with tremendous sadness that we have come to the decision to divorce."
"We enter this next phase with continued friendship, love and respect for one another and the shared focus of caring for our son. "We ask that you respect our and, most importantly, our child's privacy during this time."
Both McAvoy and Duff share a 6-year-old son named Brendan.