Kate Moss, Rosie Huntington-Whiteley and Sienna Miller are Simply Stunning at Moet and Chandon Etoile Awards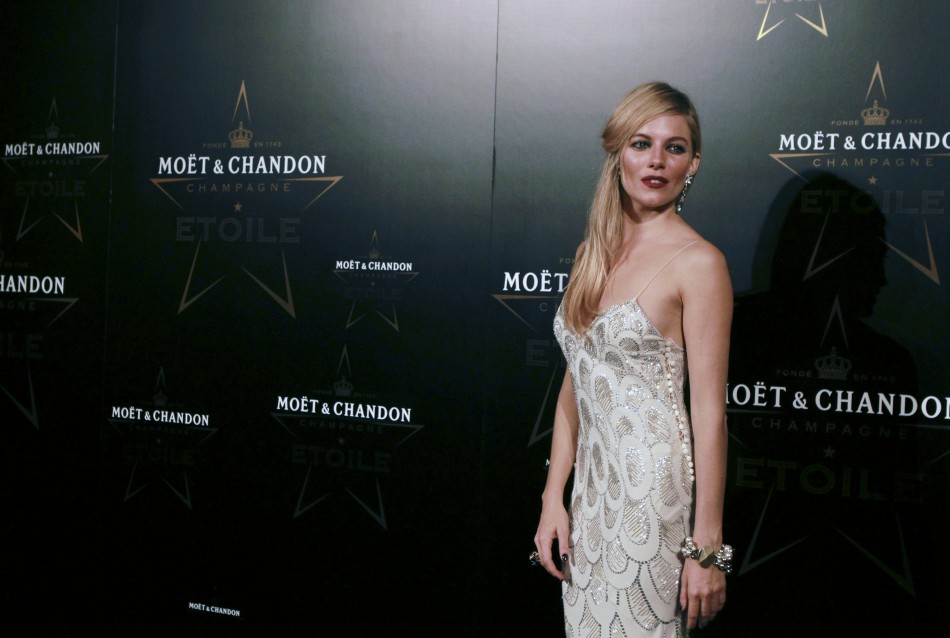 The prestigious Moet and Chandon Etoile award party took place at the Park Lane Hotel in London September 20 to honour renowned photographer Mario Testino.
Stars Kate Moss, Rosie Huntington-Whiteley and Sienna Miller looked simple stunning as they toasted Mario Testino's win at the 1930s-themed bash.
Sienna Miller looked edgy in a sparkling white gown teaming her dress with makeup in dark plum lips and smoky eyeliner.
Close friend to Testino, Moss and husband Jamie Hince were on hand for world-renowned fashion photographer Mario Testino to receive his first ever Moet & Chandon Etoile award for his contribution to cultural society.
Moss, who had been the muse of Testino numerous times allowing him to capture countless iconic images of her, wore a floor-length white gown and red hot lips, finished in a white furry coat.
However it was guest Rosie Huntington-Whiteley who was said to have stolen the show, as she made a dramatic entrance in a glamorous silk white dress which was cut sharply down to her waist for maximum effect.
The combination of the plunging neckline teamed with high impact red lips made Rosie Huntington-Whiteley instantly steal the spotlight at Moet & Chandon Etoile Awards.
Other guests included Cara Delevingne and Ellie Goulding, Victoria's secret model Candice Swanepoel and Peaches Geldof, who was accompanied by her boyfriend Thomas Cohen.
British-born U.S. Vogue editor Anna Wintour also attended the bash donning a purple velvet dress with lily print detail.
Join us as we enjoy the pictures from the Moet & Chandon Etoile award ceremony to honour Mario Testino (September 19).
© Copyright IBTimes 2023. All rights reserved.