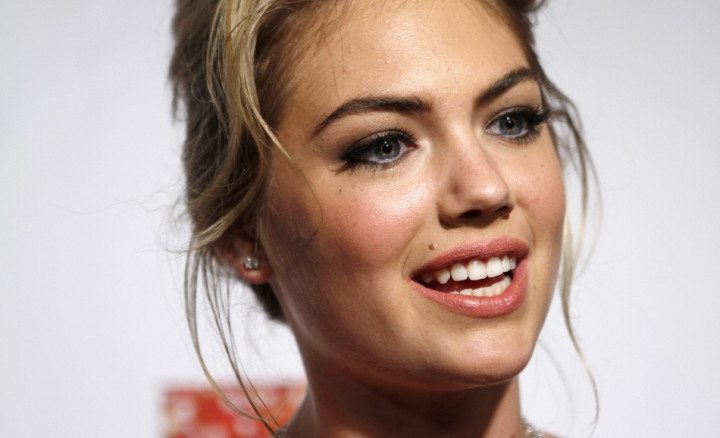 American model Kate Upton is seen topless on a horse for a photoshoot, in a video obtained by TMZ.
The celebrity gossip website, released the clip, "Kate Upton SUPER TOPLESS On a Horse," in which she is seen wearing a hoodie, over her bikini bottom. Once the photographer is ready for shoot, she strips down to her bottoms, with only a pair of heels. It has been revealed that the video was taken during Upton's photoshoot for Complex magazine two years ago.
Twitter users took to the micro blogging site, demanding for the uncensored version of Upton's video.
"@iHateJJRedick So @TMZ has a video of Kate Upton riding a horse topless but won't release it? I'm officially organizing an angry mob. We ride at dusk."
"@jugiearmstrong Watching game7 is nice but so is watching Kate Upton riding a horse topless #motheroftheyear"
"@Alvin_Louis Here's Kate Upton topless on a horse. TMZ censored it by putting stars because they're like Indian givers."
"@Madison_McAdams There's going to be a biographical film about Kate Upton in a decade or two and the horse scene will be uncensored. "
Upton, a native of Melbourne, Florida, is not new to minimal clothing. The 21-year-old supermodel who graced the cover of Sports Illustrated Swimsuit Issue for the second consecutive year, was photographed in Antarctica, wearing an unzipped hooded jacket and a white bikini bottom. In the issue, Upton was almost nude, wearing only body paint in the photo shoot.
"I grew up in Florida riding horses, so for the majority of my life I was either in boots and jeans or a bathing suit," she told GQ magazine last year, "I understand why my male followers like me."
Upton made her first Sports Illustrated appearance in 2011, when she was named the magazine's Rookie of the Year. The following year, she appeared on the cover issue of the Swimsuit edition.