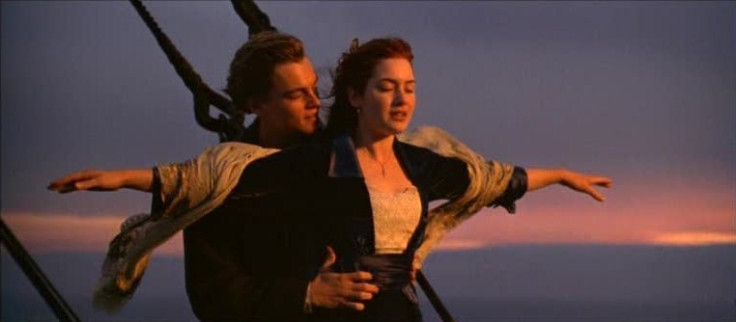 Celebrations are in order today (5 October 2015) for actress Kate Winslet who is marking her 40th birthday. Fans may still think of the British film star as Rose DeWitt Butaker in Titanic but she has certainly come a long way since then. In celebration of her milestone birthday, IBTimes UK charts Winslet's career since her breakout role almost 20 years ago.
Sense and Sensibility (1995)
In one of her earliest projects, Winslet took on the role of Marianne Dashwood in this critically-acclaimed Jane Austen biopic. The actress starred alongside Emma Thompson and Hugh Grant, and received a best supporting actress nomination for her performance.
Titanic (1997)
Winslet was catapulted into global stardom when she took the lead role alongside Leonardo DiCaprio in James Cameron's disaster movie about the doomed vessel. Starring as DiCaprio's love interest, the actress won over audiences with her sass, wit and all-round charm. Winslet's performance earned her an Oscar nomination for best actress but it ultimately put her on the map with the movie becoming the highest-grossing film in history at the time.
Iris (2001)
The English rose landed herself yet another critically-acclaimed role in Richard Eyre's true story. Winslet played the young version of novelist Iris Murdoch, depicting her marriage to husband John Bayley and her battle with Alzheimer's Disease. Clearly a favourite with the Academy, Winslet landed herself another best supporting actress Oscar nomination.
The Life Of David Gale (2003)
Winslet put on a thrilling performance as reporter Bitsey Bloom who begins investigating the truth about the crime allegedly committed by David Gale, played by Kevin Spacey, who is awaiting capital punishment on death row.
Eternal Sunshine Of The Spotless Mind (2004)
In a slightly lighter role, the actress starred as a woman who undergoes a procedure to erase the memory of her ex-boyfriend, played by Jim Carrey. Quite 'out there', but a thoroughly enjoyable watch nonetheless. Again, the movie earned Winslet her second best actress nomination.
Little Children (2006)
Several characters and their stories collide in Todd Field's romantic drama. Winslet plays Sarah Pierce, a woman stuck in a loveless marriage with an advertising executive and only her young daughter for company. The British actress was so moving in her performance that she bagged her third best actress Oscar nomination.
The Holiday (2006)
Christmas is not the same without a re-run of this all-star rom-com. Winslet takes the lead role as Iris, a newspaper journalist in London who is suffering with unrequited love for an egotistical colleague. In desperate need of escape, Iris swaps houses with Amanda, played by Cameron Diaz, in Los Angeles and ends up falling in love with Jack White. A true classic.
The Reader (2008)
Winslet finally won the best actress Oscar for her role as Hanna Schmitz in this post-WWII romantic drama. Set in Germany, a law student re-encounters his former love as she defends herself against a war crime in court.