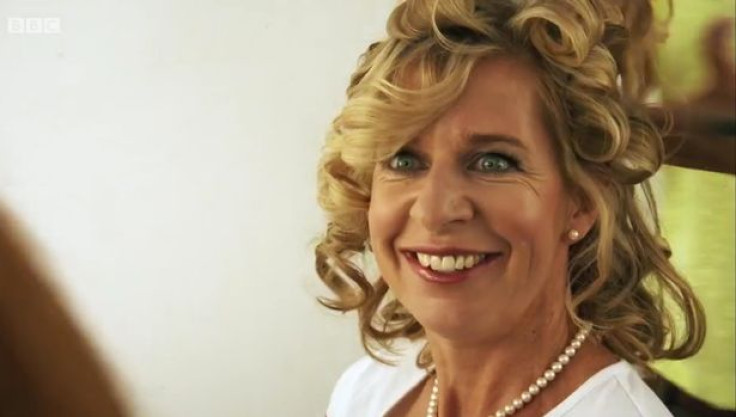 It was thought Katie Hopkins couldn't do or say anything more to shock the nation. After carving a career out of making outrageous statements involving everything from her political stance to children's forenames, the 41-year-old appears to have run out of shocking statements and instead contrived her latest BBC interview on the angle that she is bisexual.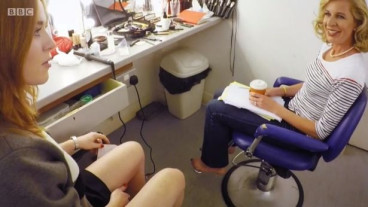 During a recent interview on Close Encounters, the acerbic television personality teased the Irish presenter with flirtatious innuendo-fuelled gags and divulged that she'd like to "swing both ways." The question is, is Hopkins actually bisexual, or is this another desperate attempt for attention? And seeing how Scanlon didn't show a a glimmer of embarrassment and encouraged the coquettish behaviour, with the pair seeming a little too close for comfort, it could be pondered that the shocking exchange was a set-up to make headlines. Well, it's worked.
The twice-married TV personality, who wed current husband Mark Cross in 2010 and has three children, commented on being able to see Scanlon's intimate area, joking: "Oh I just saw your f**ny!," to which the presenter quipped in defence: "No you didn't, because I have underwear on."
During their casual chat, the Daily Mail Online columnist caressed Scanlon's bare legs and later revealed: "I see myself as...not a dude. [...] but I would definitely swing both ways, given the freedom to do that."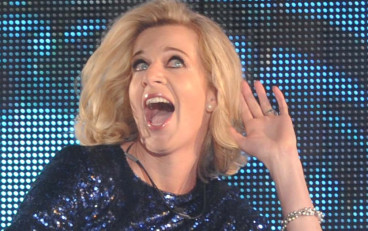 Scanlon appeared to egg on the star and complimented on her outfit, possibly in a bid to eschew her wrath in future columns. She said: "I like the pink jumper. I like your houndstooth pants too. I know you think you have balls, figuratively speaking, but you're not a dude."
Hopkins first appeared as a contestant on the third UK series of the reality television programme, The Apprentice, in 2007. She often made personal and critical snipes on camera and rejected a place in the series final. She has since made a name for herself by infuriating the nation with her shocking opinions on class and race.
The motormouth left a room full of Cambridge University students gobsmacked when she told them she didn't "really like fat people" and "wouldn't meet a ginger in the dark." Her other shocking one-liners include "Suicidal prisoners should just kill themselves," and "Would I employ you if I were obese? No I would not."
Watch Close Encounters episodes on BBC iPlayer.