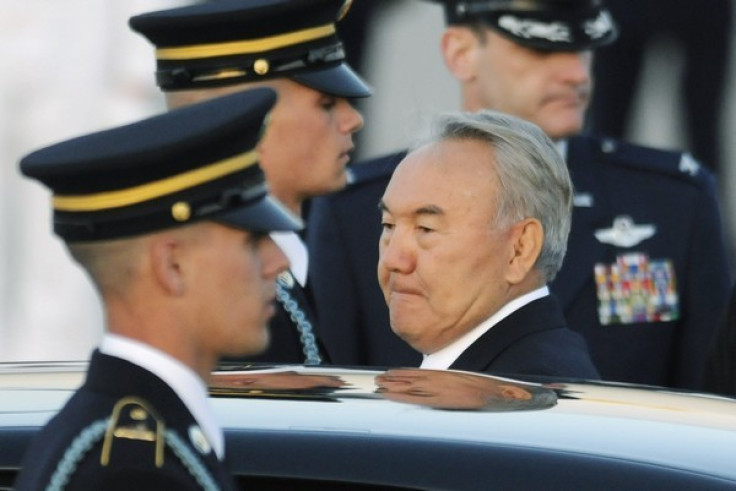 Kazakhstan's President Nursultan Nazarbayev has secured another five-year term after winning a presidential election with 97.7% of the vote, according to the country's Central Election Commission.
Nazarbayev, 74, was elected as prime minister in 1984 and won the first presidential election in 1991.
Since then, the country has been accused of not holding any election that observed international standards.
According to critics, Nazarbayev won this election as there was not a real opposition. The two candidates who ran against him are believed to be pro-government.
Nazarbayev told journalists, before the election result: "I am sure Kazakhstan's people will vote primarily for the stable development of our state and the improvement of people's lives, as well as the stability of the state and in support of the policies the country has implemented under my leadership,"
"I am confident of this."
Last year, Nazarbayev declared his plan to change the country's name to Kazakh Yeli (Kazakh Country) to distinguish it from the rest of Central Asia's mostly poor and volatile nations.
"In our country's name, there is this 'stan' ending which other Central Asian nations have as well. But, for instance, foreigners show interest in Mongolia, whose population is just two million people, but whose name lacks the 'stan' ending," he said.
"We ought to consider with time the issue of adopting Kazakh Yeli as the name of our country, but before that we need to discuss this with the people."