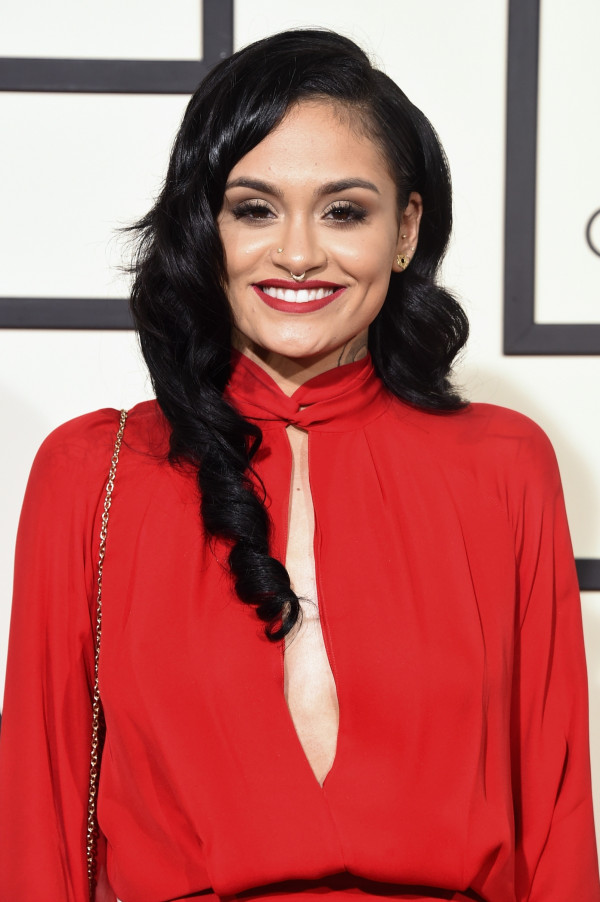 Social media has been gripped by the split between Kehlani and Kyrie Irving – but where did it go wrong for the R&B singer and NBA star? The highly-publicised break-up quickly unfolded on Instagram starting with claims Kehlani had cheated on the Cleveland Cavaliers player with musician PartyNextDoor and ending with the songstress allegedly attempting to take her own life.
It all began on 28 March when Drake's OVO artist PartyNextDoor, real name Jahron Anthony Braithwaite, shared a photo of him locking hands with a woman many believe to be Kehlani with her "WOKE" tattoo visible. The suggestive caption read: "After all her shenanigans, still got the r&b singer back in my bed."
Kehlani later denied cheating with PartyNextDoor but the pair are said to have been romantically involved in the past before splitting towards the end of 2015. Irving, 24, has not directly responded to the controversy but he shared a cryptic photo on Instagram, showing the Hamsa hand which is a sign of protection against the envious and evil.
Before deleting her Instagram account, Kehlani reportedly posted an image from hospital showing her arm with a drip. In a message to her followers, the Grammy-nominated singer suggests she had attempted suicide, with the caption: "Today I wanted to leave this earth. Being completely selfish for once."
"Never thought I'd get to such a low point. But.. Don't believe the blogs you read.. No one was cheated on and I'm not a bad person.. Everyone is hurt and everyone is in a place of misunderstanding.. But as of today, I had no single wish to see tomorrow.. But God saved me for a reason, and for that.. I must be grateful.. Cuz I'm not in heaven right now for a reason.. On that note.. Bye Instagram."
Irving and Kehlani went public with their romance in January with the basketball star sharing a photo of them together with the caption: "Nothing else really matters when I'm with you...and that's when I knew I had someone special." Kehlani replied: "And that's why you're a king. You've shown me so much in so little time.. lost faith in alotta things, but lots have been restored."
Speculation is now rife that PartyNextDoor's new song Come And See Me, which features Drake, is about Kehlani. He has previously dedicated a song to the R&B star titled Kehlani's freestyle.
---
The Samaritans provides a free support service for those who need to talk to someone in the UK and Republic of Ireland. It can be contacted via Samaritans.org or by calling 116 123 (UK) or 116 123 (ROI), 24 hours a day, 365 days a year.