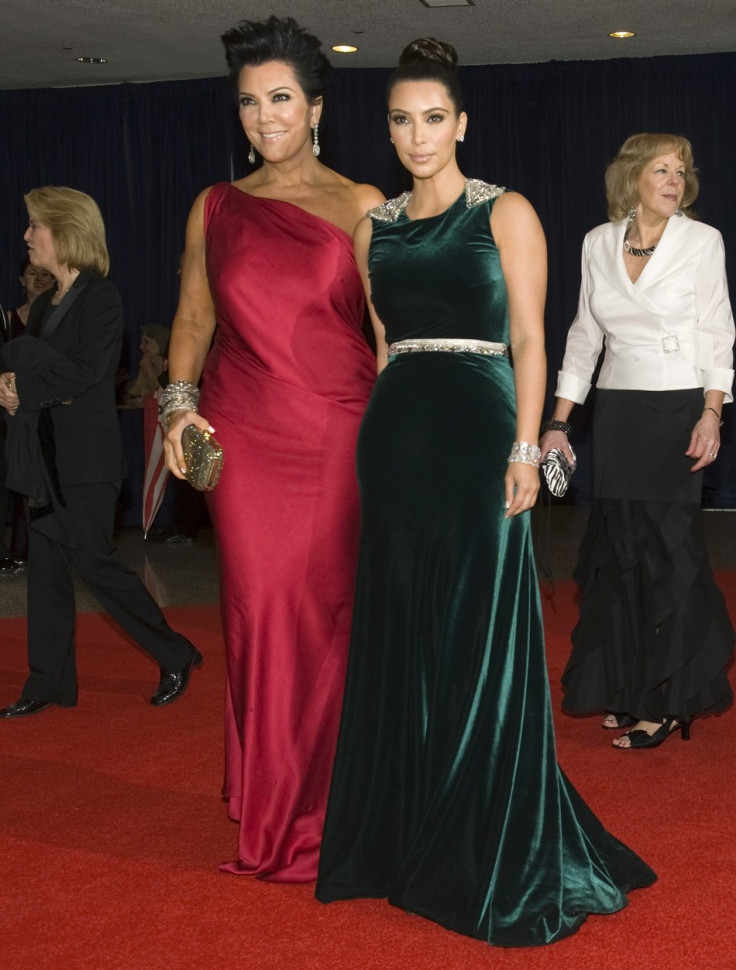 Kim Kardashian and her mother Kris Jenner deliberately leaked the TV personality's 2003 sex tape with singer Ray J in a bid to win her fame, a book has claimed. Ian Halperin's new book also claims the video was leaked after Kim signed a contract with Vivid Entertainment in 2007.
Kardashian's publicist did not confirm or deny the allegations. But he told IBTimes UK in an email: "This is an old regurgitated story which I believe has been addressed on multiple occasions – Kim spoke with Open [Oprah] Winfrey about it on her show in April of 2012."
Kim and Ray J dated each other from 2002 until 2007 before they parted ways.
"A mutual friend of Kim and Paris [Hilton] had advised her that if she wanted to achieve fame, a sex tape would be the way to go," Canadian investigative journalist Ian Halperin, 51, quotes his source from the adult film industry as saying in the book, according to Page Six magazine. "Kim had discussed the idea of producing a tape with her family beforehand."
The book also claims that Kris, 65, had a hand in leaking her daughter's sex tapes, the report said. Halperin in his book allegedly says a former friend of Kim had told him: "It was Kris who engineered the deal behind the scenes and was responsible for the tape seeing the light of day."
A Vivid Entertainment spokesperson also told the author who, according to Page Six, posed as someone looking to sell another sex tape of a star: "When it comes to... selling a sex tape, both parties need to sign off."
"It is clear that Vivid would not have announced plans to distribute Kim's tape without a clear indication from the family that they would give the go-ahead once they had come to terms on a price," the spokesperson allegedly told the author.
Halperin's book Kardashian Dynasty: The Controversial Rise Of America's Royal Family is set to release on 19 April. The author's 2009 book titled Unmasked: The Final Years of Michael Jackson was No 1 bestseller on the New York Times list the same year.
More from IBTimes UK