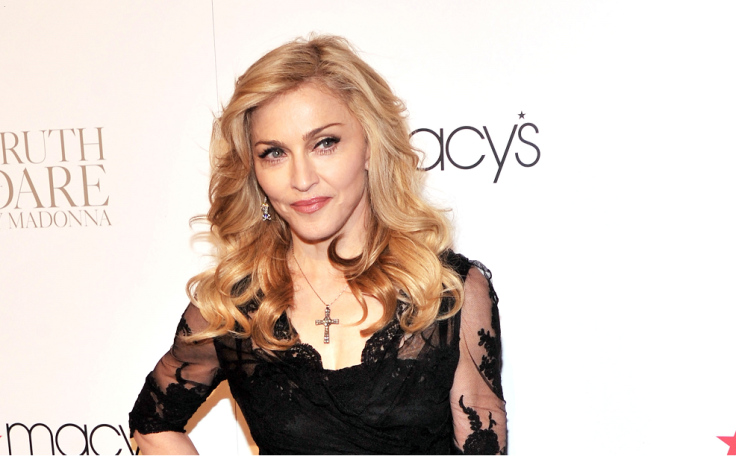 The biological father of Madonna's adopted son David Banda is concerned for the welfare of his child following the singer's public fallout with her son Rocco in December 2015. Yohane Banda is also not happy with the lifestyle the Living For Loving singer is leading since her divorce from Guy Ritchie in 2008.
Madonna has been battling for the custody of son Rocco from ex-husband Ritchie over the past few months. In December 2015, Rocco left Madonna when she was in the middle of her Rebel Heart World Tour to be with his filmmaker father and later refused to return home for Christmas.
"Madonna and Guy's custody battle turning bitter and nasty is a huge concern," Yohane told The Sun. "I'd like to know what's going on behind closed doors and why Rocco wanted to leave his mum and live with his dad like that," he said.
"What I have heard about Madonna's lifestyle since her divorce from Guy sounds quite shocking," David's biological father said. "Her having much younger boyfriends isn't in line with Malawian culture at all. David would not be exposed to that sort of thing here. It is not how we live. We have strong family values," he added.
"Although we live a simple life, there's never things like huge arguments between the parents at home. Everyone is happy and smiling and laughing all the time... My children are all very close and have lots of fun together, which is how life should be for brothers and sisters," he stressed.
"One child living in New York and another in London sounds like an unhappy situation to me." However, Yohane claimed that he does not "want David to follow Rocco's decision to go and live with Guy now either. I never got the impression that Guy was interested in adopting David. It was Madonna who wanted to take David to live with her."
According to the tabloid, Madonna did not allow David to visit London for Easter as she feared he might also stay back with her ex-husband like Rocco. David was seven months old when the singer adopted him in 2006.
More from IBTimes UK