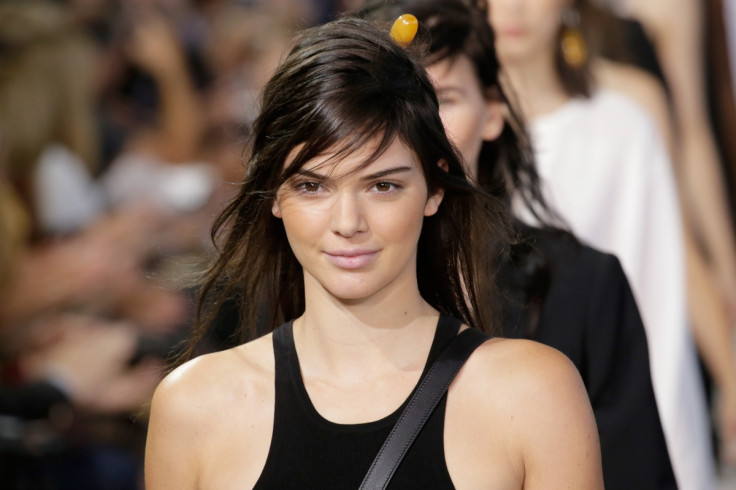 Kendall Jenner has revealed that she has taken a break from social media to "detox."
The 21-year-old deleted her Instagram account on Sunday (13 November), leaving fans wondering why she had quit the picture-sharing social network so suddenly.
In her first interview on The Ellen DeGeneres Show on Wednesday (16 November), she told the 58-year-old chat show host: "I don't know. I just wanted to detox. I just wanted a little bit of a break. I'm always on it.
"I feel like I would wake up in the morning and I would look at it first thing, I would go to bed and it was the last thing I would look at. I felt a little dependent on it. It's a detox."
Her unexplained absence on the social media site sparked headlines, but the model claimed she was oblivious to the public interest in her online activity.
"It's so crazy to me that it even became huge news like that. I mean I guess I didn't expect it but I also took my Twitter off my phone," she explained.
"I didn't delete my Twitter entirely but I took the app off my phone so I had no idea anyone was even talking about it and I honestly didn't think anybody would care."
The move follows sister Kim Kardashian-West's decision to keep a low profile on social media after she was the target of a heist in Paris.
The reality TV star was gagged, bound and held at gun-point by five masked gunmen who made off with over $10m ($8m) in jewellery during a terrifying ordeal.
Kim, who has built her brand through social media and is famed for her provocative selfies, faced criticism for flaunting her wealth and revealing her whereabouts through her posts.
The celebrity who has 49 million followers, has been largely absent on social media ever since. She made a brief appearance on social media on Sunday (13 November) after brother Rob shared pictures of the mother-of-two with her children on Halloween on her website.

While Kim is showing few signs of returning to her social media platforms anytime soon, Kendall has no plans to disappear from the public radar.
"I'll be back. I'll come back," she insisted.