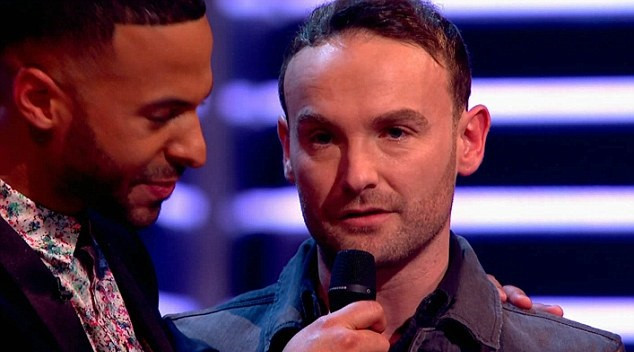 Kevin Simm has been crowned the winner of The Voice UK. The former Liberty X star triumphed over fellow finalists Cody Frost, Jolan, and Lydia Lucy in an enthralling display of vocal prowess on the singing competition.
The 35-year-old was left speechless as host Marvin Humes announced his name as the winner of the show. "I cannot believe it. I am so grateful to everyone who has voted for me. I just honestly, I couldn't have dreamed this, especially at my old age. I'm so grateful to everyone who has made this show such an amazing experience," he said.
Runner-up Jolan was disappointed, but dignified in defeat as he praised his rival and friend. "What an amazing man Kevin is as well. I couldn't wish for anyone better to win it. He's like an older granddad," said the 22-year-old.
Simm had the public won over with each of his performances including his mesmerizing rendition of Rhianna's ballad Stay. "From the very first Blind Audition, Kevin's had the rare ability to transport us. Tonight he's shown us he can win the show. I felt it, everyone here felt it and everyone at home could feel it," said mentor Kaiser Chiefs front man Ricky Wilson.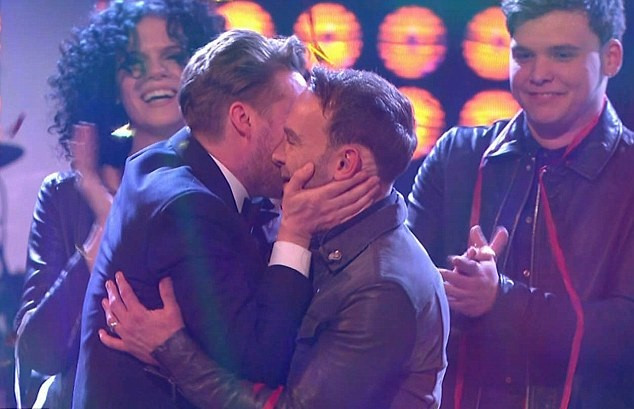 Paloma Faith added: "You're the only person left who got four turned and it shows why. What you just did was so exceptional - it was so emotionally connected... I just thought that vocally you blow my mind. We've all fallen in love with you."
Duetting with Ricky for The Killers' track Mr Brightside Simm revelled in the song."It brought out a different side to me on stage," he said.
As he went head-to-head with Jolan in a sing-off performing the winner's single, All You Good Friends, Kevin's vocal abilities were off the chart leaving each of the judges impressed. "I think he's proved himself to be a star. You were in a big pop band and it's insane that you were in that band and no-one knew you could sing... For me you're the winner," said Boy George.
"I totally agree with George. I can't believe a talent like that was squashed in... To perform and risk losing, you're risking a lot. You're a fighter and you need to take that spirit and wear that as your armor," will.i.am added.
Lydia Lucy and 18-year-old Cody Frost were voted off after their duets with their respective coaches - Will and Boy George.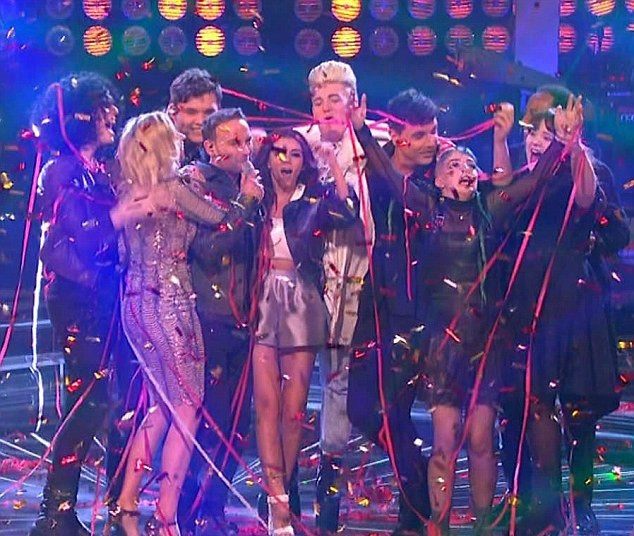 Lydia said: 'You know what... I've loved every single moment on this show and I've loved the chance to work with this man (Will).'
Will said that he could see Lydia going far in music and personally invited her to perform at a free gig of his in London. The former Black Eyed Peas star said: "I want Lydia to come with me and perform with me. We're still going to continue to record. I'm going to try my hardest to make her a superstar." Cody was also disappointed, but relished in the journey. "It's been very long but it's been amazingly worth it."
Cody's coach Boy George was however untroubled by her exit from the show adding: "She didn't want to sing the winner's single anyway so we're pleased about that."
Simm's former Liberty X bandmate Michelle Heaton shared her elation at his win with a video of her watching the announcement on Twitter.
The winner's single All You Good Friends is out now.