Reality TV star Khloe Kardashian and clothing makers Good American have issued a statement regarding claims by an independent designer that she stole her ideas.
Destiney Bleu, a designer to stars like Beyoncé, Serena Williams, and Lady Gaga, alleges that Kim Kardashian's sister ordered custom copies of her outfits before designing similar items for her own clothing line for Good American.
Refuting her claims, Good American accused Destiney of staging "a cheap publicity stunt and an attempt to get her 15 minutes of fame".
The full statement read: "Ms Bleu's claim that Good American and Khloe Kardashian copied or stole her designs is flagrantly false and little more than a cheap publicity stunt and an attempt by Ms Bleu to get her 15 minutes of fame.
"Ms. Bleu did not create the concept or design of a bodysuit with crystals – a fashion style that has been around for decades as evidenced by the fact that Cher has been wearing these styles for over 25 years.
"The Good American design team designed a range of eleven bodysuits and had never heard of Ms. Bleu or seen her designs. The letter from her lawyer – sent to the press for no legitimate reason – is outrageous, defamatory and misleading in the extreme.
"Good American will absolutely not stand for anyone trying to damage its reputation and plans to deal with this through the proper legal channels," the statement concluded.
Originally sharing pictures of the two designs side-by-side online, Destiney Bleu wrote: "When someone buys 1 of everything on your site, has you make them custom @dbleudazzled work, never posts it or wears it, then copies it."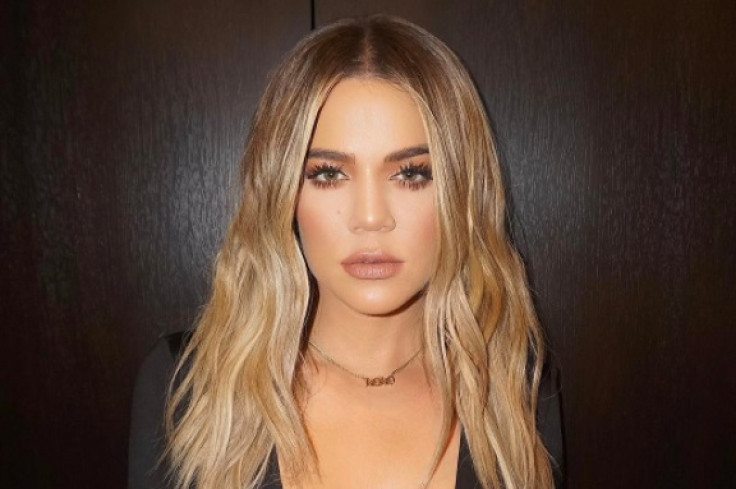 She was initially hit with a cease and desist letter by the Keeping Up With The Kardashians star's lawyers for defamation of character, demanding that Destiney stop making "false statements".
Destiney's own legal representative responded offering a timeline of her alleged communication with one of Kris Jenner's daughter's assistants, plus, her former stylist Monica Rose.
The letter, obtained by People, finished: "There is also something deeply uncomfortable about someone with Khloe's wealth and power appropriating designs and fashion directly from a black woman with a small business without crediting her, making cheap knockoffs, and then attempting to threaten her into silence. You should be ashamed."
Meanwhile, Khloe's younger half-sister Kylie Jenner, 19, has faced similar allegations after PluggedNYC called her out for taking more than just influence from them with a camo range for sale in her newly launched Kylie Shop online.