A 72-year-old former primary school governor, who admitted to hoarding child abuse images, has been found guilty of importing a child sex doll in a landmark ruling that judged the item to be in breach of obscenity laws.
David Turner had admitted to importing and having sex with the doll but wanted a judge to decide if that was criminal. Today (31 July) at Canterbury Crown Court, Judge Simon James ruled that it was.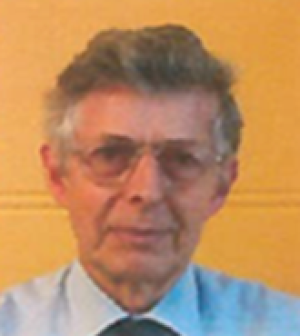 The National Crime Agency (NCA) arrested Turner in November last year after the UK Border Force intercepted a 3ft child doll, which came with a fishnet body stocking, en route to his Kent home from China.
Turner resigned from his position as governor at St Ethelbert's Church Primary School in Margate and warden at St Ethelbert's and Gertrude Church shortly after he was arrested.
In December NCA Officers searched Turner's home and found two other child sex dolls, which he had brought special clothes for. Today's verdict relates to one of these dolls.
In an interview he admitted to importing and having sex with the anatomically accurate dolls but questioned whether he had broken any laws, setting the stage for the the recently concluded trial.
He also admitted to possessing more than 34,000 images of child abuse featuring children aged between 3 and 16 and "secretly" taking pictures of girls aged six to 11 in public places.
Analysis of his computers showed he had viewed websites selling items advertised as "flat chest love doll" and "mini silicone sex doll 65cms little breasts."
Officers also found 29 fictional stories, which described the sexual abuse of children at his Ramsgate home. However, the material fell outside the Obscene Publications Act.
Turner will be sentenced on 8 September. His conviction comes as the NCA warn of a surge in seizures of child sex dolls at UK border checks.
Officials have seized 123 of the obscene items in just over a year. They are being sold by foreign retailers through major websites such as Amazon and eBay, according to the NCA.
Experts warn there is a clear correlation between those who use the dolls and child pornograhy offenders.
Hazel Stewart, from the NCA Child Exploitation Specialist Operation Team, said: "The importation of these child sex dolls is a relatively new phenomenon.
"We know their purchase can indicate other offences against children, as was the case against Turner who had a sickening stash of abuse images. Importers of such obscene items should expect to have law enforcement closing in on them."
Border Force's Dan Scully, Deputy Director, Intelligence Operations said: "Our front line officers and intelligence teams are vigilant to emerging criminal trends such as the importation of obscene dolls.
"This work is part of the Border Force-led Operation Shiraz. The seizure of the offending item led directly to the identification of Turner and ultimately to the uncovering of his criminal interest in children."