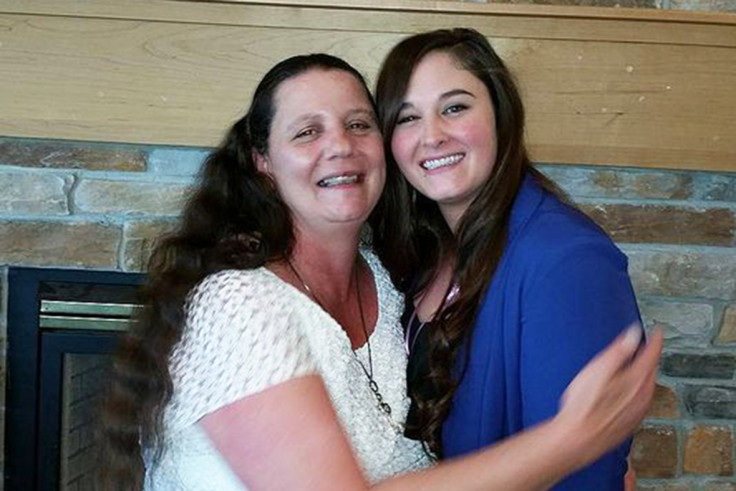 A woman who was kidnapped in Montana managed to ring her family from the boot of her car before she was later found dead in the vehicle around 325 miles away from where she disappeared. Rita Maze, 47, of Great Falls, used her mobile phone to ring her husband, daughter and police saying she had been hit on the head by a "large man in a black hoodie" in broad daylight at a rest stop on Interstate 15, north of Helena.
She was then bundled into the back of her car.
Lewis and Clark County Sheriff Leo Dutton said Maze manged to ring her family several times while being driven around until contact was finally lost.
After police were able to track her location via her mobile connection, they eventually found Maze's body in the boot of vehicle near the Spokane International Airport in Washington at around 12:30am local time. It is believed she was inside the car for as long as 12 hours.
Her daughter, Rochelle Maze, told the Great Falls Tribune that her mother sounded "terrified" and "hysterical" during their 10-minute phone conversation. She added: "I told her that I loved her. That's the last thing she heard." Dutton said Maze managed to speak to another police officer on the phone before she was found dead.
Dutton told reporters it is believed Maze was killed in Spokane. He said: "There were phone conversations with her, from this office, from the Helena Police Department, just prior to her death. So we're relatively certain of the time when she became deceased. It's a terrible thing to have happen, but we will work to find out what did happen. We'll cooperate with Spokane County, that's where we believe that the death occurred. But that's got to be confirmed by cell phone records."
Police said there is a person of interest in the investigation who is believed to have stopped off at a petrol station to fill up the car between Spokane and Montana. Officers will be examining CCTV footage to determine if the suspect's face can be seen on the footage.
Elsewhere, a GoFundMe page has been set up to raise money to support the Maze family. A description of the fundraising page reads: "We as a community will come together in this horrific time for the Maze family. We need to do whatever it takes to make things easier for the family to grieve. Proceeds will go to helping to defray service expenses for this genuinely beautiful soul."