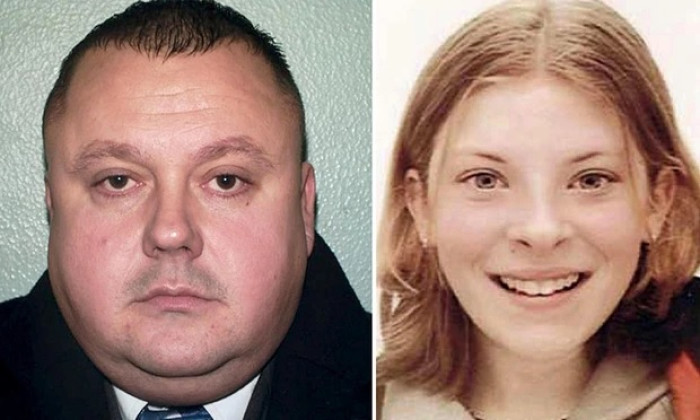 Levi Bellfield – who is serving a whole life sentence for the brutal murders of Milly Dowler, 13, Marsha McDonnell and Amelie Delagrange – almost lost an eye when he was "shanked" in prison by another inmate.
Bellfield, 48, who is also thought to have assaulted hundreds of other young women and girls, was in an education room at Frankland in Co Durham when he was attacked.
He managed to defend himself from the other prisoner, who was armed with a home-made knife (a "shank"), but could be scarred for life after the attack.
He was moved to Frankland – also home to Yorkshire Ripper Peter Sutcliffe, Soham double killer Ian Huntley and other notorious killers – after being assaulted at HMP Wakefield, after which he successfully sued the Ministry of Justice.
"This guy apparently ran up to him and slashed him across the face with a home-made shank," an inside source told the Sun on Sunday. "The blade narrowly missed his left eye and left a nasty cut which will leave some scarring. But he was lucky it wasn't much worse.
"A struggle took place and Bellfield managed to grab hold of the weapon and then the officers broke it up. The police are involved but Bellfield has apparently refused to make a statement and says he will sort it out in his own way."
Bellfield – who according to different sources has between five and 11 children – was already serving life for the hammer murders of Marsha McDonnell and Amelie Delagrange, when he was convicted of the murder of Milly Dowler.
The 13-year-old was abducted on her way home from school in 2002 by the burly ex-bouncer, who raped her on his mother's drive before dumping her body in woods.
Since being imprisoned Bellfield has converted to Islam and now calls himself Yusuf Rahim. He has "confessed" to a number of other unsolved murders, but police have not found any evidence to support the claims.
Bellfield is one of around 65 prisoners in the UK serving whole-life prison terms. These include Sutcliffe, Moors Murderer Ian Brady, Rose West and Jo Cox's killer Thomas Mair.