The death of Kim Jong-nam, the estranged half-brother of North Korean leader Kim Jong-un in Malaysia has soured their once close ties, as both countries continued to accuse each other of improper conduct.
North Korea's Ambassador to Malaysia, Kang Chol, has accused Malaysian police of threatening the family of a North Korean, Ri Jong-chol, with guns and beating his teenage son when they raided his apartment in Kuala Lumpur.
Kang also accused Malaysian plainclothes police of "forcibly" arresting Ri, 47, without any warrant or evidence.
"They even pointed guns at his family members to threaten their lives and beat his teenage son in the face. This is the human rights abuse that can be seen only in US gang films," he said in a news conference at the North Korean Embassy on Monday (20 February) afternoon, The Star reports.
In response, Wisma Putra, the Malaysian foreign affairs Ministry, refuted the allegations, saying they were "baseless" and described them as "a serious attempt to tarnish the country's reputation". Foreign Affairs Minister Anifah Aman had earlier described Kang's allegations questioning the independence of local police investigations as "culled from delusions, lies and half-truths."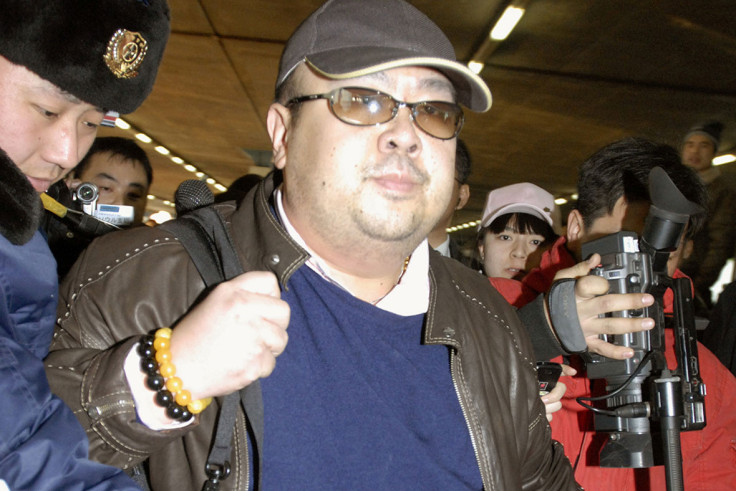 Kang had earlier accused Malaysia of colluding with another foreign government and said that North Korea could not trust the investigations of Malaysia police nor its statements.
The ambassador is asking for a joint Malaysian-North Korean investigation into the death of Jong-nam, who was allegedly murdered by two women at the low-cost airport in Kuala Lumpur
In a statement dated Monday (20 February), Anifah insisted that investigations by Malaysian police into the death of Jong-nam was carried out "impartially and without fear or favour." and in compliance with local laws.
"Any suggestion to the contrary is deeply insulting to Malaysia, as is the suggestion that Malaysia is in collusion with any foreign government."
Anifah said that police investigation into the death of Jong-nam "has been based on, and will also pursue all leads available including leads which go beyond, or not related to, the information provided by embassies and other entities".
He continued: "In all civilised nations, it is the norm for cases such as these to be comprehensively investigated. It is the responsibility of the government to do so. The public also rightly demands it. It is for this reason that information has been made public as and when needed."
In a clear criticism of North Korea, the foreign minister added: "It is also customary for embassies to cooperate fully with the host government in order to ensure that the investigation is as thorough as possible, and not to impugn the credibility of the investigation."
In a separate statement, the deputy chief of police, Noor Rashid Ibrahim, stressed that the police investigating the murder of Jong-nam were not interested in the political conflicts in North Korea.
The investigation is into a murder that was carried out in Malaysia and it will be focused on finding evidence to bring the murderers to justice, he said.
Malaysia is one of a small number of countries that still has close relations with North Korea. Malaysians and North Koreans can visit each other's countries without the need for a visa.
Malaysia police release photos of four more suspects
Malaysian police have also released the photos of four more North Korean suspects that they believe are involved in the murder.
Noor Rashid said that all four suspects had left the country on the day of the assassination. "We are cooperating with Interpol and other relevant bodies in the region," he told a news conference.
So far, four people are in custody - a North Korean, an Indonesian woman, another woman with Vietnamese documents, and a Malaysian man.