North Korean despot Kim Jong-un took a break from his nuclear ambitions and visceral war-of-words with US President Donald Trump to visit a nail varnish factory with his First Lady.
Kim was pictured in a relaxed mood taking a tour of a newly-renovated cosmetics factory in the North Korean capital Pyongyang alongside his wife and "comrade" Ri Sol-ju.
Unsurprisingly Ri is one of the world's most secretive First Ladies, with some believing her name is pseudonym and her age reportedly anywhere between 26-30.
Ri has been glimpsed on just a few occasions in the last two years, disappearing for a seven-month period in 2016, giving rise to the theory that she had even given birth or fallen out-of-favour.
Last month she was last spotted in a rare outing to celebrate a hydrogen bomb test with North Korean scientists that had conducted the experiment.
Before that, she was seen in July attended a banquet to celebrate the country's successful test launch of an intercontinental ballistic missile (ICBM) that was met with fury from much of the western world.
During the visit, on Saturday (28 October), Kim encouraged women in his country to be "more beautiful".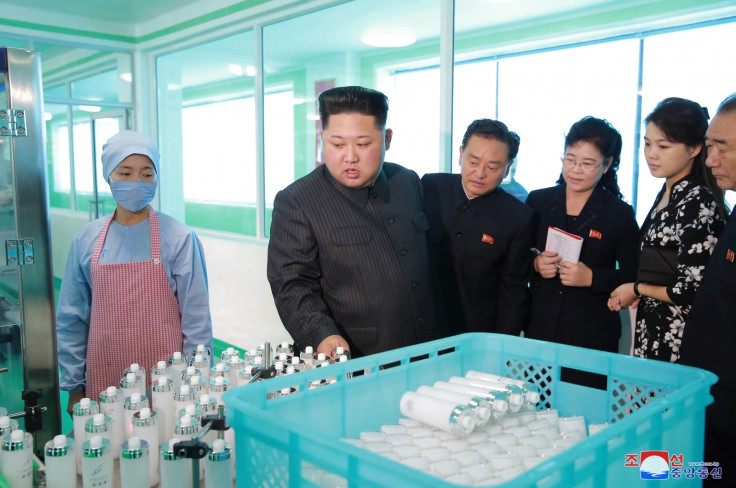 According to the Korean Central News Agency (KCNA), Kim said: "The variety of cosmetics produced by the factory are numerous and qualitative, and that not only the pattern of their vessels but packing boxes are very nice.
"It has come to have the dream of the women who want to be more beautiful be realised."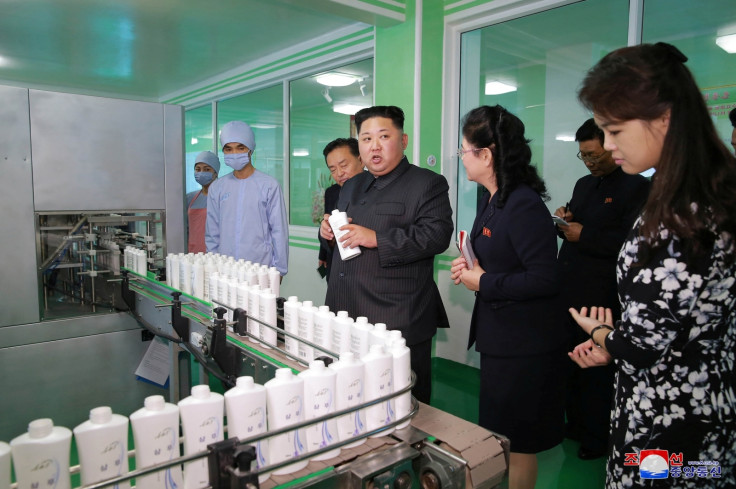 Also in attendance at the factory were An Jong-su, vice-chairman of the Central Committee of the ruling Workers' Party of Korea and Kim's sister Kim Yo-jong.
South Korean intelligence agencies believe Ri and Kim were married in 2009 and are believed to have three children, although this is not certain.
The marriage may have been arranged by his father, Kim Jong-il, before his death in 2011 with reports suggesting that Ri comes from an ordinary North Korean family.
It has been reported that Ri has a penchant for expensive handbags and has encouraged women in the country to ditch traditional haircuts and dress codes.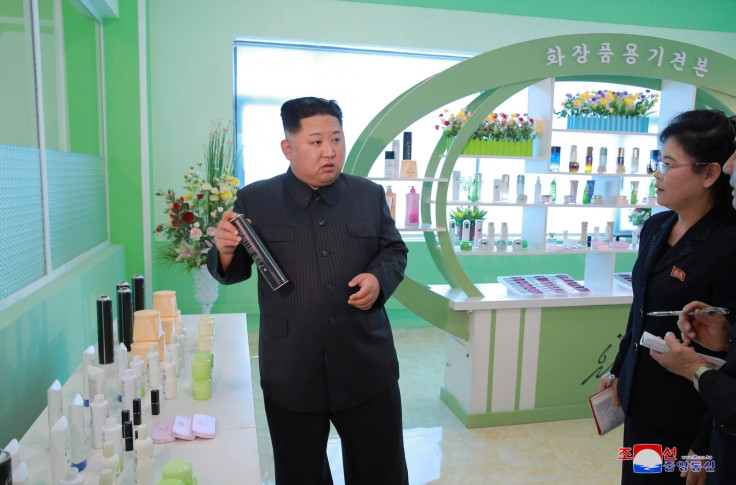 Last week North Korea ordered mass evacuation drills were taking place as the Democratic People's Republic of Korea (DPRK) prepares for an attack.
US Secretary of Defense James Mattis who was visiting the South Korean side of the inter-Korean border demilitarised zone (DMZ), one of the world's most heavily-militarised frontiers, between North and South Korea, told reporters: "North Korean provocations continue to threaten regional and world peace and, despite unanimous condemnation by the United Nations' Security Council, they still proceed.
"Ultimately, our diplomats have to be backed up by strong soldiers and sailors, airmen and Marines. So they speak from a position of strength, of combined strength, of alliance strength, shoulder-to-shoulder," he added.