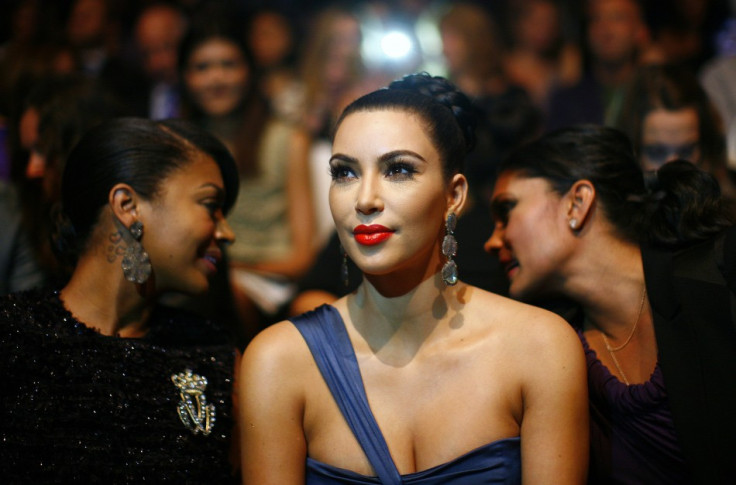 Kim Kardashian has bought Elizabeth Taylor's three diamond Lorraine Schwartz bracelets for $65,000, it has been reported.
Kardashian revealed that she paid $64,900 for the three bangle bracelets of the late actress at Christie's auction in New York, the Daily Mail has reported.
She had interviewed Taylor for the Harpers Bazaar Magazine in February, shortly before the death of the actress in which Kardashian described herself as an "Elizabeth Taylor nerd."
"Kim was eager to buy the white, black and lavender bangles directly from her, she really wanted the ones owned by Liz," the Forbes magazine has quoted Lorraine Schwartz, the Los Angeles jewelry designer, who created the bracelets as saying.
"She loved those bangles for a long time. She bought them because they're Elizabeth's," she added.
Taylor wore the white, black and lavender bangles nearly every day, particularly in the latter years of her life, Forbes magazine reported.