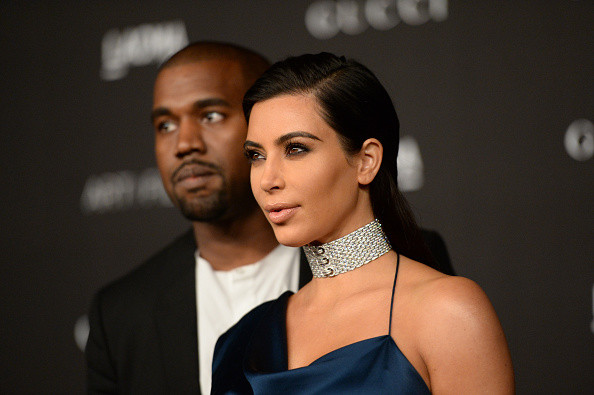 American reality television star Kim Kardashian allegedly fears Kanye West secretly fathered a love child.
According to OK! magazine, the 34-year-old Keeping Up With The Kardashians star suspects the 37-year-old rapper is hiding something from his single days.
"Kanye glosses over his dirty-dog past, but he has a long list of former conquests — including groupies, exotic dancers, students video vixens and cocktail waitresses," a source said, according to Radar Online.
"Kim is obsessed with the idea that there's a child out there who's going to come after his fortune," the insider added.
Meanwhile, Kim, who has 21-month-old daughter North West with Kanye, has revealed that she is desperately trying to get pregnant.
In the season 10 premiere of Keeping Up With The Kardashians, Kim told sisters, Khloe Kardashian and Kendall Jenner that she and Kanye are having sex 500 times a day.
"The doctors said he thinks I'm having sex too much," Kim told E! News. "He said one time is more powerful...so we've tried everything."
"I've done everything so perfect to try and get pregnant. There's a list of things you shouldn't be doing and I was perfect for eight to 10 months and now I don't understand.
"I'm going to do everything that I want to do and that includes going platinum. Hopefully I will get pregnant doing all the wrong things. I'm totally changing my tactics."
"Literally teenagers on meth get pregnant in two seconds. It's crazy. When you don't want to be pregnant, it happens," Kim joked.