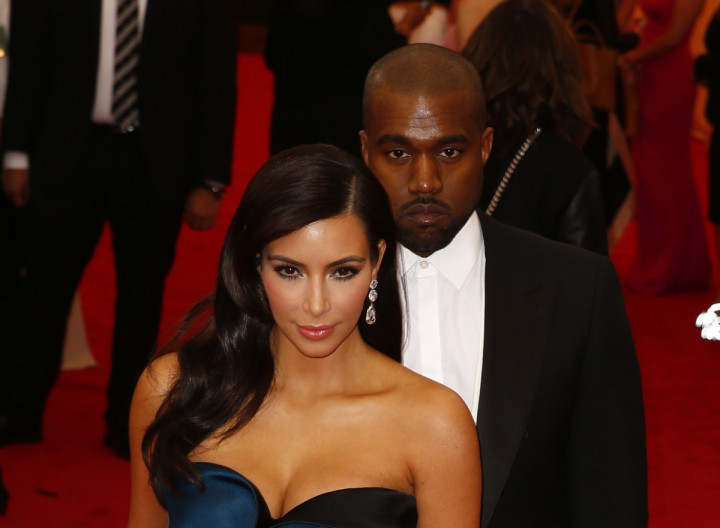 A tabloid has come up with claims that American reality television star Kim Kardashian and rapper Kanye West's marriage is fake.
According to InTouch, the 33-year-old Keeping Up With The Kardashians star's fairytale wedding to West in Florence, Italy on 24 May, was all a big lie.
"Their marriage is a sham," an insider told the publication.
"Kanye and Kim haven't slept together in weeks," the source added.
The magazine claims that Kardashian and West have spent much time living apart.
"Kim feels like Kanye makes excuses not to have sex with her," the source went on.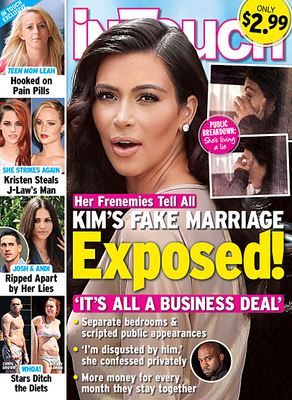 However, Kardashian, who has one-year-old daughter, North West, with the rapper, does not miss his company.
"She used to trash-talk Kanye, saying he smelled bad," the insider said. "She once confessed she's disgusted by him."
Meanwhile, Kardashian's marriage to West has lasted longer than her 72-day union to second husband, NBA player Kris Humphries, and sources told the publication that it is part of a "business deal."
"The longer Kim stays married, the more money she gets," an insider close to the couple's elaborate prenup said. "Every decision that she makes in life is calculated. Why should her marriage be any different? It's all a business deal."
However, amidst divorce reports, Kardashian recently posted a picture of the 36-year-old sleeping in bed on Instagram.