When a relationship is as public as that of Kim Kardashian and Kanye West, it's hard to imagine they'd have anything left to share. What with the constant talking about one another on social media, public displays of affection, and most significantly the reality TV show that they both take part in, there can't be much more we don't know?
But it appears that there's aspects to their story that even the most avid of fans haven't discovered yet as it has been recently reported that the power couple are in talks about creating their very own biopic on the big screen.
According to the Daily Star, Kardashian's mother-turned-manager Kris Jenner has already hired two screenwriters to pen the movie about the two star's lives and how they came to be a couple.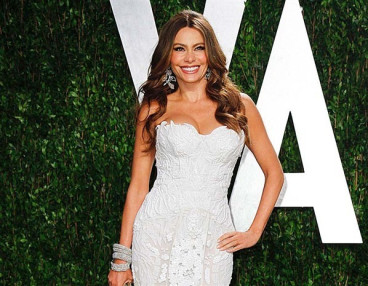 Unlike Justin Bieber, Katy Perry and One Direction, all of which have brought films about their lives and careers to the cinema in recent years, allegedly, Kardashian and West wouldn't be staring in the picture if the plans all go ahead.
An insider told the newspaper that "Kim is fantasising about who might play her and has Sofia Vergara or Mad Men's Christina Hendricks in mind. Both girls fit the bill in the boobs and butt departments, although whoever ends up playing Kim will probably need prosthetic bum enhancements to really look the part."
Meanwhile, West likes the idea of himself being portrayed by Empire's Terrence Howard.
Talking about the prospect of a Kimye movie, a senior executive at Universal Pictures (one of the three big name studios rumoured to be attempting to claim the rights), has matter-of-factly told the paper: "I doubt we are talking about an Oscar-worthy production with high artistic merit. But with almost 45 million Twitter followers between them, they have a worldwide fan base which virtually guarantees box office success followed by strong DVD sales."