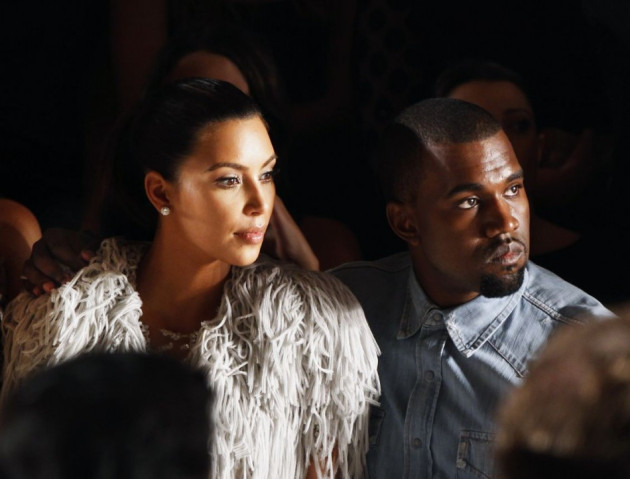 Rapper Kanye West will have the whole Kardashian family dancing to his tune when he walks down the aisle with American reality star Kim Kardashian. This will be the first wedding for West and the third for Kardashian.
According to Perez Hilton, West has a specific vision of the wedding.
"Kanye has a very specific vision of what the ceremony should look like and this won't be an understated or intimate event. Kanye wants the wedding to take place in Paris and has even indicated that he is willing to fly over Kim's family on his dime."
Meanwhile, Kardashian has said she was left shaking after West proposed to her on her birthday. She said the proposal was an absolute complete surprise.
"I was shaking so much, shaking the entire time! Like, 'Is this really happening?' It was like an out-of-body experience," Kardashian told People Magazine.
When quizzed about the wedding plans, Kardashian said it will be whatever West wants.
"We honestly haven't had a moment to talk about it or even breathe,' she explained, adding: 'But whatever he wants," Kardashian said.
The 33-year-old reality star has also said she is the luckiest girl in the world as she gets to marry her best friend. West had just asked permission from the Kardashian family matriarch, Kris Jenner, before he went ahead with the surprise proposal.
West proposed to Kardashian with a gigantic rock at the AT and T Field. The stunning diamond ring from world famous jeweller Lorraine Schwartz, which gives the illusion of being suspended in the air, has reportedly set back West by $7m to $8m.
The celebrity couple will also be signing a prenup. According to sources, the couple is committed to the marriage and has agreed to sign a prenup as they are both business people and believe that it is the smart thing to do.
A source close to Kardashian said she understands the importance of a prenup. Her late father, attorney Robert Kardashian, used to tell her about the necessity of having clear contracts when it comes to money, the source said.
While Kardashian is reportedly worth $40m, West is worth $100m.