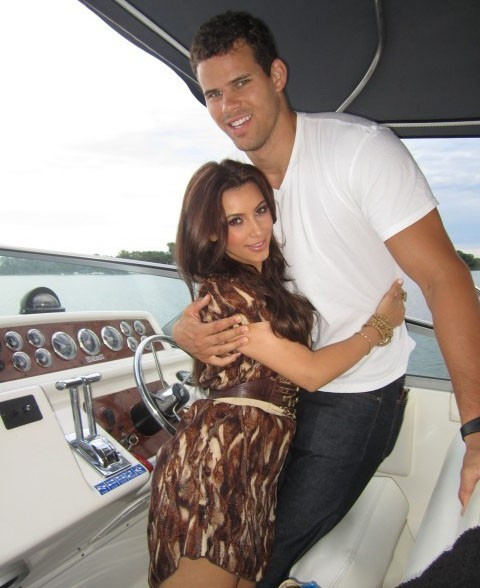 Kim Kardashian's divorce woes have apparently got a whole lot worse as the reality's TV stars estranged husband Kris Humphries is now planning to sue her for £7million.
Reports have surfaced that a bitter Humphries has now drown the battle lines and is set to file a lawsuit against his soon to be ex-wife over claims that he was underpaid when he appeared in the latest series of her reality TV show, Kourtney and Kim Take New York.
Humphries, 26, was said to be left fuming after 31-year-old Kim filed for divorce just 72 days after their tied the knot.
The sudden collapse of their relationship, following lavish wedding, sparked speculation that the wedding was just a money-making sham.
According to Life & Style magazine the NBA star has now met with a legal team and is allegedly filing the claim against the socialite just as they also prepare to sign their divorce papers.
"He's claiming his role on Kourtney & Kim Take New York is bigger than he was told, and that's why he wants more money. But Kris is also suing because he's really worried about how badly he's going to be portrayed on the series," the magazine said.
But new reports suggest that the break-up was in fact down to Kris, who allegedly treated Kim badly during their short marriage. He supposedly neglected his wife and also made a number of derogatory statements about her, including branding her a "fat a**".
If these claims that Kim married for money are true then this new lawsuit will defiantly put the star a little out of pocket.