One of the women attacked with acid on the Indian Ocean island of Zanzibar has been accepted by her first-choice university.
Kirstie Trup, 18, found out in hospital that she had been accepted at Bristol University to study history. She had been undergoing a skin graft.
Her father, Marc, told the Daily Mail: "Kirstie got the good news before she went into theatre this morning.
"We haven't opened the letter with her results in yet, but Kirstie is very modest so I don't think she will want to tell the whole world if she has done well.
"We found out that she got a place to study history at Bristol University and will be starting in September. She will be very pleased.
"She will probably be in hospital for a couple of days feeling a bit uncomfortable.
"She is incredibly positive, she is very strong, but we have never had any experience of this kind of thing before and nothing can prepare you for it."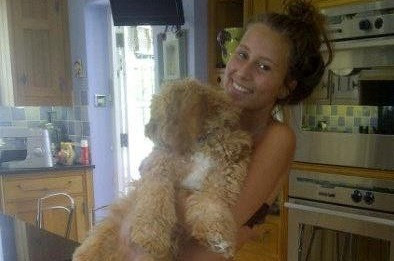 While Trup's grades are unknown, a typical offer to study history at Bristol asks for three As including history.
Katie Gee, who is also being treated for her injuries in hospital, is reportedly considering Leeds or Nottingham for her degree.
The women were attacked by two men on a moped in Stone Town. Trup is thought to have reduced her injuries by running into the sea, while Gee made her way to a public toilet.
They had been working at the St Monica nursery school as volunteers with a charity called Art in Tanzania and were on the last week of their trip when they were attacked.
Police in Zanzibar want the women to return to the island to help with the investigation. A source told the Evening Standard they would be able to recognise their attackers if they saw them again.
Around 300,000 teenagers have found out their A-Level results. The overall pass rate rose to 98.1%.