A Korean group called the Cheolima Civil Defense has claimed that it has relocated and is protecting three family members of Kim Jong-nam, the estranged half brother of North Korea's Supreme Leader Kim Jong-un.
The group, in a statement on its website, said that it had responded for an emergency request for "extraction and protection" from survivors of Kim's family.
"The three family members were met quickly and relocated to safety, " the statement said.
"We have in the past addressed other urgent needs for protection. This will be the first and last statement on this particular matter, and the present whereabouts of this family will not be addressed," it said.
It continued: "We publicly express our gratitude for the emergency humanitarian assistance afforded to us in protecting this family by the governments of the Kingdom of the Netherlands, the People's Republic of China, the United States of America and a fourth government to remain unnamed."
Jong-nam was killed at the Kuala Lumpur International Airport 2 while he was waiting to board a flight to Macau on 13 February. Malaysian police have said that he was killed using a toxic VX nerve agent.
The group also uploaded a video titled KHS Video on its YouTube page which purportedly shows a man claiming to be Jong-nam's son, Kim Han Sol.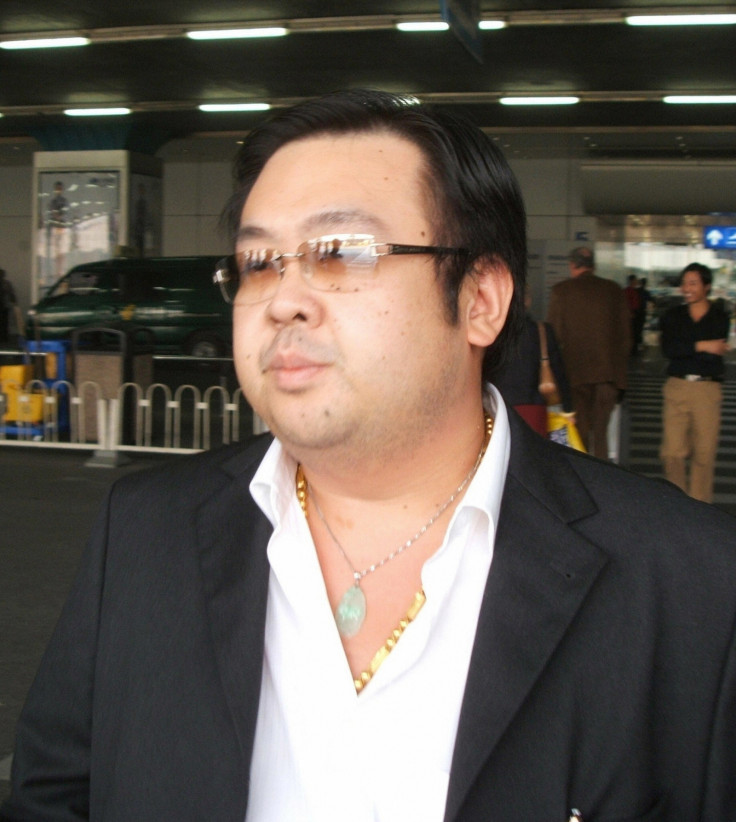 In the video, the man says: "My name is Kim Han Sol, from North Korea, part of the Kim family. My father has been killed a few days ago. I'm currently with my mother and my sister. We are very grateful to ...." The audio is cut off at this point.
He then signs off saying: "We hope this gets better soon."
In the 40-second video, the man shows his passport as proof as to who he claims to be. The particulars on the passport however have been blacked out.
Channel NewsAsia said it contacted Do Hee Youn, an activist with the Citizens Coalition for Human Rights of Abductees and North Korean Refugees, who has confirmed that the person featured in the video was indeed Han Sol.
Cheollima refers to the mythical winged horse in East Asian mythology, similar to the pegasus. It is a significant symbol in North Korea.
Kim's grandfather and the former North Korean leader Kim Il-sung had named his programme to promote economic development in the country the Cheollima Movement. There is also a statue of the Cheollima in Pyongyang. North Korea's football team's nickname is Cheollima, the Malay Mail reports.
Malaysia's Inspector General of Police Khalid Abu Bakar told Channel News Asia that he had not heard of the Korean group but said his team had its "own means of contacting the family."
Malaysian police have insisted that it will release Jong-nam's body only to his next-of-kin, rebuffing North Korea's request that the body be released to its embassy in Kuala Lumpur.