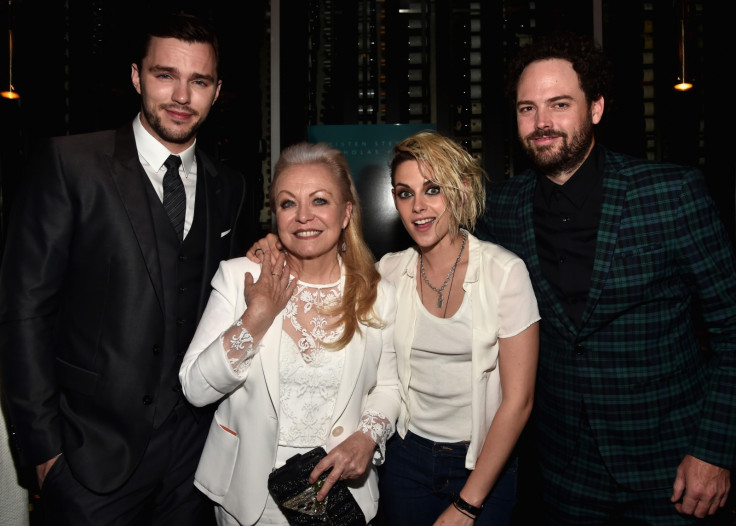 Kristen Stewart and Taylor Lautner's friendship goes back to their Twilight days. While both the actors are gearing up for their next big projects, Kristen has revealed that she is fan to the Fox show Scream Queens and thinks the 24-year-old actor would be "perfect" for the second season of the comedy thriller. Lautner will play the role of Dr Cassidy Cascade from Cathy Munsch's hospital.
"Kristen and Taylor are still super tight friends. She actually loves Scream Queens and thinks Taylor is perfect for the show. She says Taylor is fun and quirky like the show. She's hoping to have a little get-together at her house when the show premieres (Sept 20), so they can all watch it together. It gives them an excuse to hang out and catch up," a source told Hollywood Life.
Lautner's character would become a suspect after a series of gruesome murders start unfolding at the hospital. Season 2 of Scream Queens will premiere on 20 September on Fox Network.
Meanwhile, Stewart is gearing up for her next big release Equals, with Nicholas Hoult as her co-star. The Still Alice actress has explained that her experience working on the movie as "overwhelming".
"I read the script and I was just like, 'This is going to suck and hurt to think about'," the 26-year-old told ET's Katie Krause. "You just place yourself in that feeling that maybe you've had before — it's the most visceral, intense, overwhelming feeling — so when it's really great, it's epically great, and when it's really bad, it's epically bad."
The movie is set in a futuristic world where humans are barred from displaying emotions. In the science-fiction romantic film, Nia and Silas fall in love and enter the forbidden territory of passionate romance.
"I'm obviously really drawn to that idea ... that element of both stories is kind of what turns me on the most about them. It's that idea of being, like, seemingly weak or subject to something in terms of just your capacity," Stewart said. "You're emotional, you are completely raw and you are willing to give it all up for someone, and so it seems that maybe, like, you're on the bottom or something — like you are somehow giving yourself away — but really you are finding yourself in doing that. It's bold to do that, it's f**king courageous to give yourself to someone like that."
However, she thinks that the emotions and intimacy between her and Hoult's characters are "pure". She stressed, "There is something so pure about the elements of intimacy in this one — they're doing and experiencing things for the very first time with no regard for any predisposed ideas of what that might mean. They are just very animalistic ... like babies born into adult bodies. There was nothing embarrassing. It was all kind of, like, beautiful and pure."
Equals premiere in theatres on 15 July.