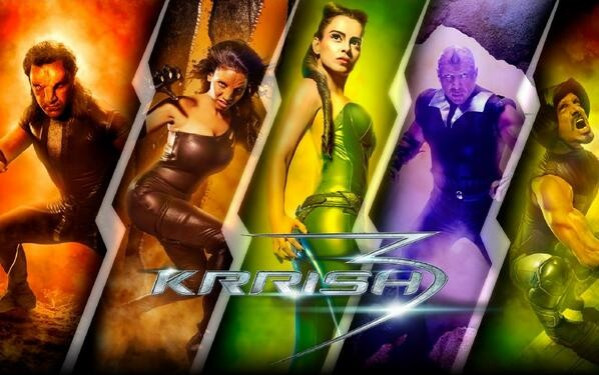 Hrithik Roshan returns as Krrish in the third instalment of this Bollywood superhero franchise, Krrish 3. His last outing as the masked crusader saw him leaping the towers of Singapore, romancing Priyanka Chopra and foiling the evil plans of a megalomaniac.
But this time, Krrish is up against a super villain called Kaal (played by Vivek Oberoi) and his team of mutants. The film series has infamously taken inspiration previously from various Hollywood films (E.T, Matrix, Spider Man) and this time too, the makers seem to have taken a cue from the X-Men to develop its mutant characters.
Here's a lowdown on these new Bollywood super villains: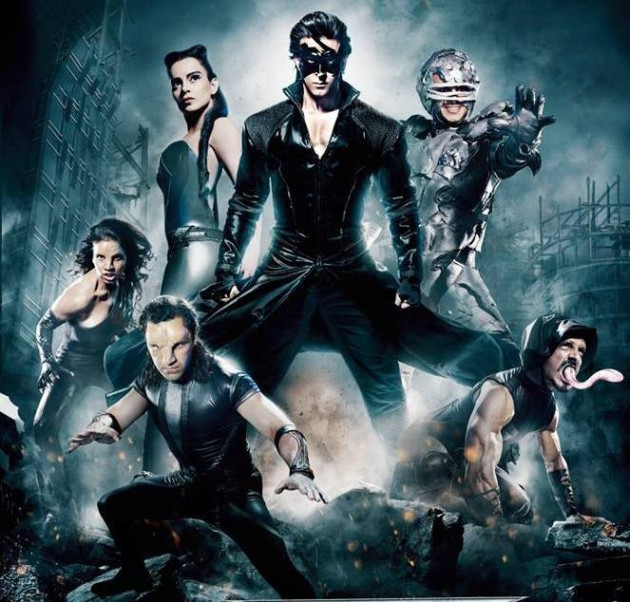 Chameleon Kaya: Played by popular actress Kangana Ranaut, Chameleon possesses the ability to change colours and transform into any shape she wants making her a treacherous foe to Krrish.
Rhinoman: A strong, powerful and dangerous mutant, Rhinoman uses the sharp horn on his head to kill his enemy. He is as big and heavy as a rhino and uses this to his advantage during battle.
Antman: A mutant with gleaming red eyes possessing the power to destroy any object with his bare hands. Just like an ant, which has the ability to carry a lot more than its own weight, Antman is a strong and powerful nemesis.
Frogman: A mischievous and dangerous mutant, Frogman is a fusion between a human and a frog where his tongue becomes his most powerful and sharpest hunting weapon.
Cheetahwoman: Half human and half cheetah, this mutant is untamed, fast and shrewd just like its animal half. Her Sharp claws and super-speed make her a ravenous hunter.
According to a report in the Times of India, Director Rakesh Roshan says, "In the film, the mutants are called maanvar — a combination of maanav (human) and jaanwar (animal) — and have been created by Kaal through an experiment. Being a superhero, Krrish has to fight these beings with unknown powers."