Kuwait plans to order 28 Super Hornet advanced fighter jets worth $3bn (£1.95) from Boeing, snubbing a deal to buy British-made Eurofighter Typhoons.
The order for the F/A-18E/F aircraft marks an important victory for Boeing over European rivals, which had been pitching the Typhoon to the Gulf country.
The deal still requires official approval of the US government, which has strict control over foreign defence sales.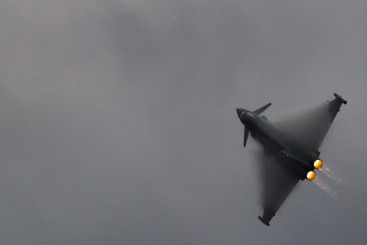 But Kuwait has signed a letter of intent, and it could be officially confirmed when President Barack Obama hosts Gulf leaders in Washington next week, said a source close to the deal.
The deal, along with an expected US Navy order for 12 Super Hornets, would keep open Boeing's F/A-18 assembly line in St. Louis, Missouri, which had been threatened with a shutdown for lack of orders.
Boeing declined to officially confirm the Kuwait order. "We defer to the US government for any details on foreign military sales. A near-term international order, along with Congressional funding for twelve US Navy Super Hornets this year, would allow the company to continue delivering aircraft without a break in the production line," said Boeing spokeswoman Caroline Hutcheson in an email.