Kylie Jenner sex tape: Kim Kardashian's sister offered millions to do porn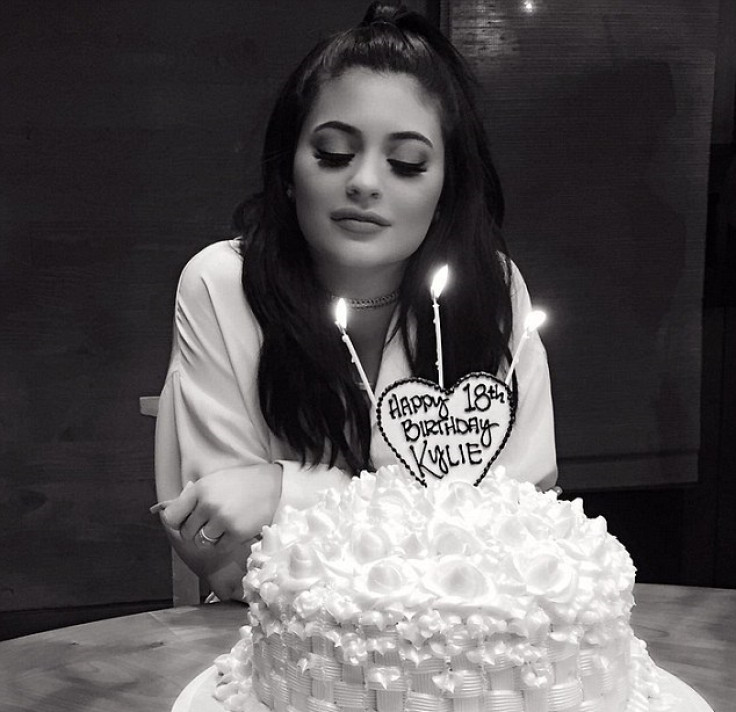 Kylie Jenner has been reportedly offered millions to film a sex tape. According to TMZ, the deals have been flooding in since the reality star turned 18 and earned the right to vote, purchase cigarettes, get a tattoo – and do porn.
The entertainment site reports that the adult film companies believe that Jenner having sex on camera could potentially be a bigger hit that her older half-sister Kardashian, who rose to fame after her sex-tape with r'n'b singer Ray J was leaked in 2007.
Vivid boss Steve Hirsch proposes a fee of $10m (£6.4m) for a romping insisting that: "Kim's sex tape helped launch her career and would be nothing but positive for you."
Bangyoulater.com, one the biggest porn firms in America, is allegedly willing to pay Tyga's girlfriend $1.8m upfront for the privilege on the condition that the scene "be at least 22 minutes in length". TMZ says the company's offer promises: ''This event will make you even more famous than either Kim K or Paris Hilton.
While other companies have also put their keys in the bowl, Digital Playground has taken a slightly different approach by asking Jenner to become its spokeswoman.
"Now that you are of legal age, we would like to offer you the opportunity to be Digital Playground's Brand Ambassador!" the company writes. "We know you'll be great at this and with your banging body to match, maybe you'll be interested in becoming an adult star yourself! Join DigitalPlayground.com and be welcomed into a new, hornier family."
Apparently the nude snap of Jenner on New Year's Eve pricked interest from the world of adult entertainment and now they are willing to cough up the cash for her to "showcase her beauty and talent" on film.
Pamela Anderson, Chelsea Handler, Paris Hilton and Colin Farrell are just a few celebrities that have featured in smutty videos.
© Copyright IBTimes 2023. All rights reserved.