Kylie Jenner and Tyga have reportedly rekindled their romance after splitting in May. The teen reality star shared new PDA packed photos of herself with the Rack City hitmaker on 28 June.
According to E!Online, the photos shared by Keeping Up With The Kardashians star on her Snapchat account were taken when the two attended Khloe Kardashian's 32nd birthday bash at Dave and Busters Hollywood location on the night of 27 June. In one of the photos, the 18-year-old can be seen giving Tyga a kiss on his cheek.
"[Tyga and Kylie] started seeing each other again romantically. It's not as much pressure this time around because they both have had some space over the past few weeks apart. Tyga wants to get back with Kylie though. Tyga says that [she is] his wifey, in good or bad," a source was previously quoted as saying.
Jenner has also shared a photo on her Instagram account, in which the two can be seen flaunting their matching watches with the rapper's hand on Jenner's thigh. The duo were also spotted enjoying their time at a car dealership, taking pictures of expensive cars, and even going for a test drive together.
Jenner has remained tight-lipped about their breakup, but Tyga spoke about it in a recent interview with Big Boy TV.
"When you're in a very public relationship like that, it's hard for other people to see you differently than that," Tyga said during the interview, according to Entertainment Tonight. "Being in that it took a lot, career wise, everything. It overshadowed a lot of my talents and a lot of things that I worked hard for."
"When something is so damaged or something is just not right, you can't fix it in a moment. The only thing is time," he continued. "Maybe later on in life, maybe we might come back. ... Right now, I want to focus on what I need to do. I just wanted to get back to just me. I think for her as well."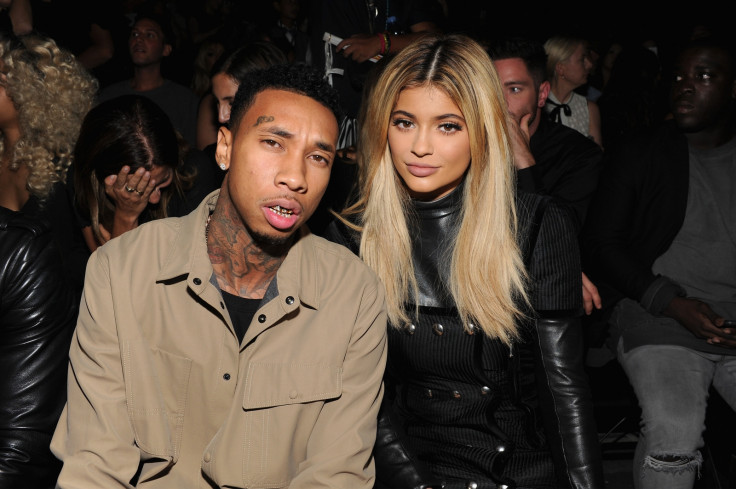 Jenner and Tyga started dating when the teen star was just 16. The duo officially confirmed their relationship when Jenner turned 18.