Kylie Jenner has spent the last year orchestrating her rise to the top of the reality TV chain and navigating her way out of her famous family's shadow. But with more fame comes more devotees willing to cross the line to get close to their favourite celebrity. The Snapchat queen has been advised to get a restraining order against a crazed fan who attempted to break into her Calabasas home.
TMZ reports that the 18-year-old Keeping Up With The Kardashains star, who is currently dating rapper Tyga, needs protection from a man that had tried to get to the teenager at least 10 times in recent months. The site reports that the unidentified fan believes Jenner is his soulmate and tried to strong-arm his way into her gated community residence. Although he was arrested and carted off to a psych hospital, he later absconded.
Although the LAPD were able find him and return him to the facility, there are fears over Jenner's safety as they can only hold him for 72 hours. Sources tell TMZ that deputies want Jenner to seek help from the courts, so the man can be arrested and held for a longer period of time if he comes within 300 yards of her or her home.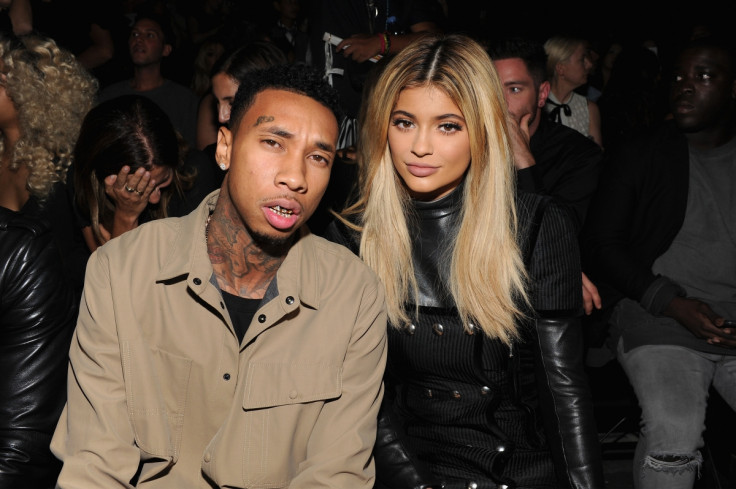 Jenner, who is Kim Kardashian's little sister, would not be the only star to take legal action against an obsessed fan in recent months. In April, Pamela Anderson obtained a second restraining order against her soon-to-be ex-husband Rick Salomon after he allegedly started harassing her children and threatening to take their car. A judge has granted the Baywatch star a protective order, which prevents the professional poker player from coming near her for three years.
In March 2014, Taylor Swift was awarded a restraining order against a crazed fan after he threatened to kill anybody that tried to ruin his "marriage" to the country songbird.