It's the battle of the Kylies as Kylie Minogue and Kylie Jenner go head-to head over legal ownership of their names. The pop princess has filed a court notice in a bid to stop the Keeping Up With the Kardashians star from trademarking their shared first name.
The 18-year-old reality star, first filed the application in May last year to trademark 'Kylie' for "entertainment in the nature of providing information by means of a global computer network in the fields of entertainment, fashion and pop culture".
However, court documents reveal that Minogue has formally opposed the application. The opposition was filed by KDB Pty Ltd under claims of 'likelihood of confusion, dilution by blurring and dilution by tarnishment'. KDB is registered in Melbourne, Australia and lists Minogue and her parents Ronald and Carol as company directors.
KDB, named after Kylie, Dannii and brother Brendan, a television cameraman, filed the opposition notice on February 22.
The 47-year-old singer already owns various trademarks including the name 'Kylie' for the services of education and entertainment. She has also owned the domain name kylie.com since August 21, 1996, a year before Jenner was born.
Opposing the claim the court documents make reference to Jenner's past controversies and the negative associations that might be made. "Ms. Jenner is active on social media where her photographic exhibitionism and controversial posts have drawn criticism from, e.g., the Disability Rights and African-American communities," the statements read.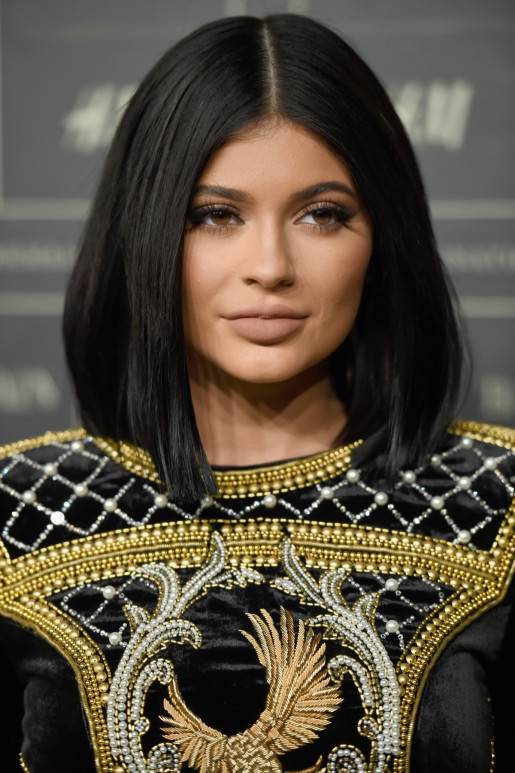 In September last year Jenner was accused of racism after apparently buying her mixed race friend a birthday cake with the inscription "happy birthday N****" written in icing. And in December she posed in a wheelchair in a fashion shoot for Interview magazine, provoking outcry from disability rights groups.
In a less than flattering description Jenner is described in the court documents as "a secondary reality television personality who appeared on the television series Keeping Up With the Kardashians as a supporting character."
According to the Mirror, Minogue has recruited attorney Rebeccah Gan, of Washington D.C. based law firm Wenderoth LLP as her representation. The firm lists themselves as "an Intellectual Property firm with one primary focus - prosecution", adding: "We have been serving the needs of clients around the world in the patent and trademark arenas since 1921."
Earlier today, in an apparent reference to the legal battle and to make a point, Minogue tweeted a pertinent lyric from her 2000 song Light Years, writing : "Hello... My name is KYLIE #lightyears".