Labour Shadow Minister Quits Front Bench over Gaza Stance
Tens of thousands of people continue to rally in support of a ceasefire, amid police warnings that anyone showing support for Hamas could face arrest.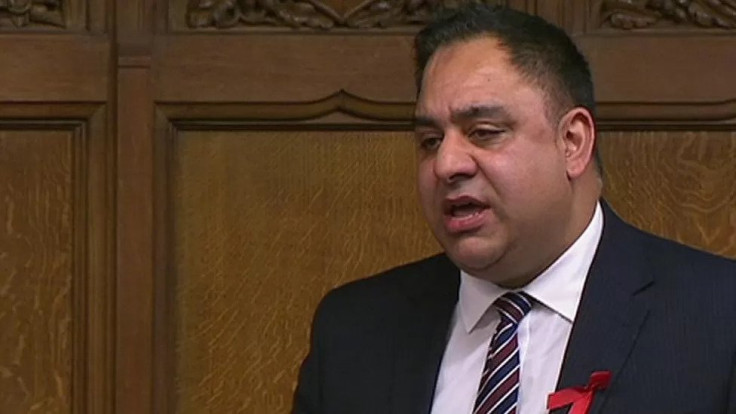 Labour Shadow Minister Imran Hussain has quit the party's front bench due to a desire to
"strongly advocate for a ceasefire" in Gaza.
His view on the ongoing war and humanitarian crisis differed from the official party position adopted by leader Keir Starmer, who continues to call for "humanitarian pauses" in the conflict, rather than a ceasefire.
Mr Hussain was the shadow minister for the New Deal for Working People, and a serving Labour MP for the past eight years.
In his resignation letter, published today, he said he remained committed to Labour's agenda but that his view on Gaza differed "substantially" from the stance Sir Keir has adopted.
"A ceasefire is essential to ending the bloodshed, to ensuring that enough aid can pass into Gaza and reach those most in need, and to help ensure the safe return of the Israeli hostages," Hussain said in a post shared on social media.
His decision to step back represents a blow for Labour, who have become embroiled in an increasingly fractious internal debate over whether the leadership should back a ceasefire in Gaza.
Sir Keir has argued that a ceasefire would allow Hamas to carry out future attacks, and the "only credible approach" was to call for a humanitarian pause that would allow aid into Gaza.
And despite the Labour leader's efforts to clarify the comments he made during an LBC interview in which he said Israel "has the right" to withhold power and water from Gaza, Hussain said the party leader's comments had left him "deeply troubled".
The Shadow MP said he had "unequivocally condemned" Hamas's attack on 7 October and believed that "every country has the right to defend itself", but that that should "never become a right to deliberately violate international law on protecting civilians or to commit war crimes".
Since Hamas unleashed the attacks, around 1,400 people, mainly civilians, have been killed in Israel and more than 240 have been taken hostage, according to Israeli officials.
In Gaza, more than 10,000 people have been killed in the Israeli retaliation, most of them women and children, the health ministry in the Hamas-run territory said in an updated toll issued on Monday.
A top United Nations (UN) official wrote a letter accusing the organisation of "failing" in the face of "a genocide unfolding before our eyes" as a parting shot before stepping down.
Craig Mokhiber, former Director of the New York Office for the UN High Commissioner of Human Rights, has said that the situation in Gaza is a "text-book case of genocide", in a letter written days before his retirement on 1 November.
Referencing his own experience, Mokhiber said: "As someone who has investigated human rights in Palestine since the 1980s, lived in Gaza as a UN human rights advisor in the 1990s, and carried out several human rights missions to the country before and since this is deeply personal to me."
Tens of thousands of people continue to rally around the world in support of a ceasefire, amid police warnings that anyone showing support for the militant group Hamas could face arrest.
Last week, protesters marching through the heart of the British capital were shadowed by a heavy police presence of more than 1,000 officers.
Similar rallies have taken place in Manchester in northern England, Edinburgh and Glasgow in Scotland, and other UK cities.
With a major demonstration planned for this Saturday 11th November, usually known as "Remembrance Day" police are on high alert for potential disruption and unrest.
Despite pressure from some politicians, the Met has so far ruled out banning the pro-Palestinian protests this weekend, although have warned that the full force of the law will be applied to any who oversteps the mark.
In a bizarre report, it appears as though gangs of football hooligans are planning to come together this weekend under a cause that is entirely unrelated to the sport.
The often rowdy groups of football die-hards are said to be planning a mass movement to "protect" the Cenotaph from pro-Palestine protesters during the Remembrance Day events in London on Saturday and Sunday.
© Copyright IBTimes 2023. All rights reserved.