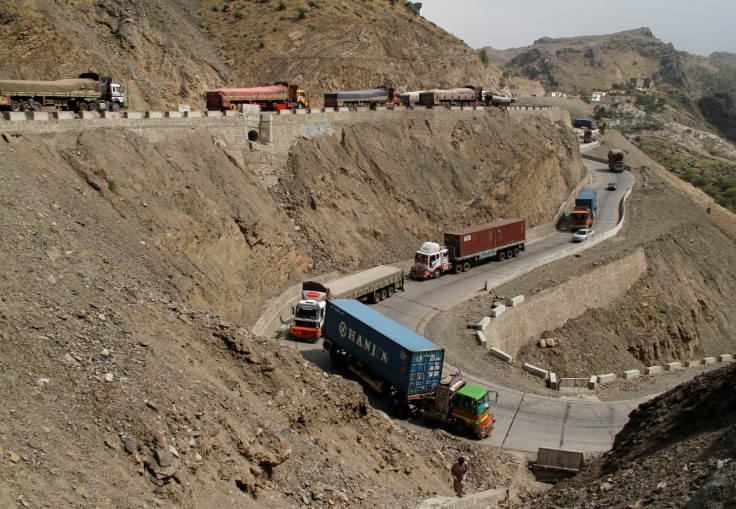 Smuggling of non-custom paid vehicles from Afghanistan into Pakistan is on the rise with growing suspicions that many of these are being used in terrorist activities. Thousands of vehicles are being sneaked in through notified checkpoints along the Afghan-Pakistan borders or through areas that do not have tight border controls in Khyber Pakhtunkhwa province.
The use of the unregistered vehicles in terrorist activities was flagged in reports by security agencies, following which the issue was discussed at a meeting of a provincial apex committee. The committee recommended that the government initiate registration of all smuggled vehicles.
However, the provincial government, which had initially agreed on the policy, backed out following pressure from different political parties. Security agencies expressed concerns over the provincial government's altered stance. "The provincial government could not sustain political pressure on the issue only for six days. What else can we expect from the government?" a senior security official was quoted by the Dawn as saying.
Car dealers who are involved in the alleged sale of smuggled vehicles in Pakistan reportedly said that smugglers use notified checkpoints along the Afghan border and main highways in Khyber Pakhtunkhwa to sneak in non-custom paid vehicles to sales centres located in Federally Administered Tribal Areas (Fata) in northwestern Pakistan and Malakand district.
The smugglers normally charge around Rs 70,000 (£507, $668) to smuggle the vehicles, a dealer told the paper.
Fata and Malakand, which still do not have fool-proof border controls in place, have allegedly become major hubs of the smuggled vehicles in Pakistan, sources told the paper, adding that there has been a substantial rise in the number of unregistered vehicles in the past three years. According to police officials in all the seven districts in Malakand, they have so far registered more than 120,000 vehicles, with around 150,000 on display at the sale centres.
"All non-custom paid vehicles are transported to Malakand via motorway or Grand Trunk Road passing through Peshawar valley with the connivance of police and other agencies," a dealer said.
A security official was quoted by the paper as saying that smugglers mostly strike deals with officials before bringing in their vehicles "to provide safe passage" from Afghanistan to Parachinar in Pakistan.