Guns cheaper than most smartphones in a Pakistan town
AK-47s and Bulgarian-made MP5s can be got cheap in Darra Adamkhel.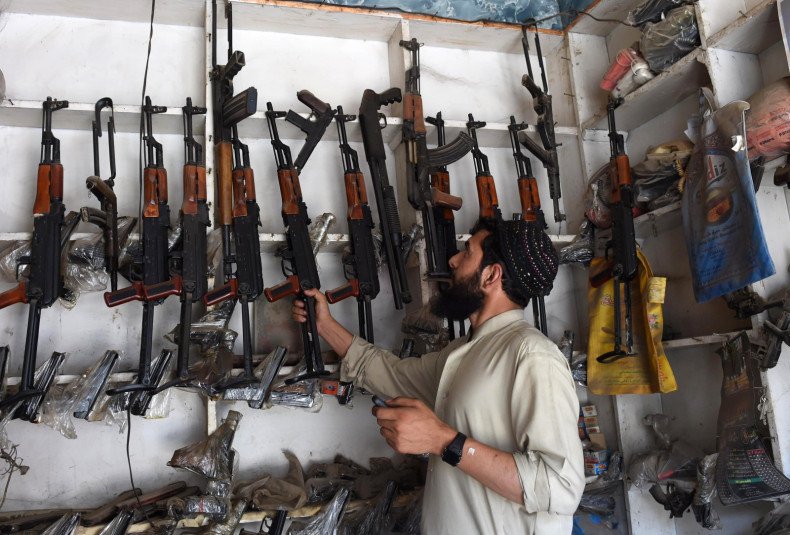 Guns are cheaper than most smartphones in a tribal town northwest of Pakistan. Darra Adamkhel is the country's biggest black market for arms where Kalashnikovs are made from scrap metal and sold on an industrial scale.
The town, which is surrounded by hills some 35kms (20 miles) south of Peshawar city, was reportedly the hub of criminal activity for decades, including human trafficking and drug peddling. Some cases of fake university degrees were also believed to be common in the past, the AFP news agency reported.
However, a military crackdown on extremism following the formation of the Pakistan Taliban in 2007 has badly hit the illegal arms bazaar.
"[The] Nawaz Sharif government has established checkpoints everywhere, business is stopped," a 45-year-old Khitab Gul told the news agency. He is known for replicating Turkish and Bulgarian-made MP5 submachine guns, which are apparently among the most popular weapons in the world, used commonly by the FBI and Swat teams.
According to Gul, his version of the MP5 costs only Rs 7,000 (£51, $67) with a one-year guarantee, while the original MP5 is said to cost thousands of dollars. A Darra-made AK-47 is sold for as little as $125, which is cheaper than most smartphones. He said he test-fires his weapons in the small outer yard of his workshop.
"The workers here are so skilled that they can copy any weapon they are shown," Gul told AFP. "In the past 10 years I have sold 10,000 guns, and had zero complaints."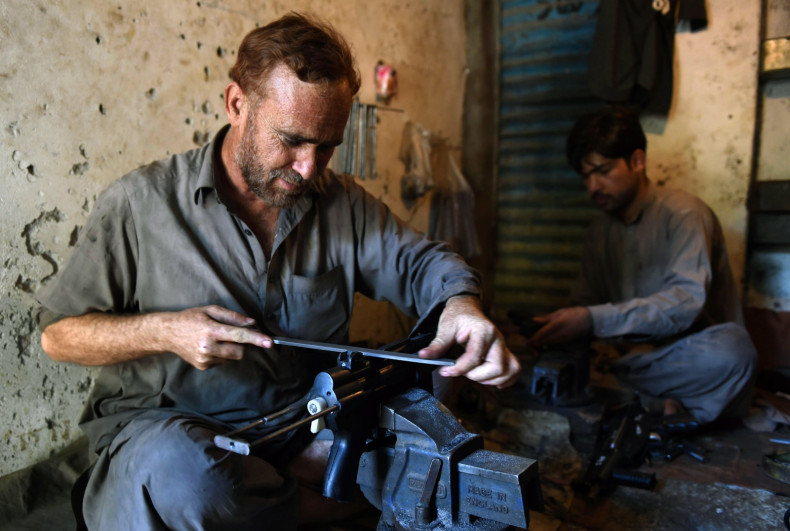 The main shopping area in the centre of the town reportedly had only gun shops. Although the arms business was illegal, unregulated and unlicensed, authorities looked the other way as they had little power in the tribal region between Afghanistan and Pakistan.
However, with improved security and growing intolerance for illegal weapons, the market in Darra region is said to have seen a transformation, with every second or third shop selling groceries or electronics instead of weapons. Gul said, before the military crackdown, his shop was producing more than 10 weapons a day. With the decrease in demand, he reportedly makes only four now.