Larry King is the latest celebrity to come under fire following allegations of sexual misconduct against Harvey Weinstein, Kevin Spacey, Dustin Hoffman, Bryan Singer and a host of other powerful names in showbiz.
Terry Richard, ex-wife of singer Eddie Fisher, has accused King of groping her at two public events in 2005 and 2006.
In the first such incident, Richard claims that the veteran TV and radio presenter slid his hand down her backless dress and grabbed her behind while posing for a photograph. She also alleges a second incident where he groped her so hard it left a bruise which took over a week to heal.
"Larry King is a groper. He groped me twice. He gets a thrill doing this in front of the camera, knowing I couldn't do anything," Richard said in an interview with DailyMailTV.
Describing the first incident, she told the media outfit: "The first time Larry groped me was early in 2005. I was working as a correspondent for my local Los Angeles newspaper the Tolucan Times and I was covering a baseball awards dinner at Universal Studios.
"We stood there to pose for a photo, I was wearing a very low cut backless Versace black dress. Larry put his hand behind me on my back and as the photographer was taking our picture Larry slid his hand down from the middle of my back to putting his hand inside of my dress and it ended up with about three or four of his fingers in the crack of my a**, resting in the crack of my a**."
She added: "He had a big smile on his face. I didn't say anything, I didn't want to cause a scene in front of everyone. My reaction was to slap him in his face but he was the guest speaker. It was awful."
The second time she met 84-year-old King was a year later at another baseball event. "I thought since I wasn't wearing a backless dress this time I didn't think it was going to happen again so I posed with him for another picture. I thought, surely, he's not going to do anything this time, and the old dog did," said Richard, who is now 63 years old.
Richard has revealed that she does not want to file a lawsuit against King, but would want an apology for his misbehaviour. "Shame on Larry, he has been a bad little boy and he needs to be disciplined. I don't want his money, but an apology would be nice," said the former Miss Louisiana 1973.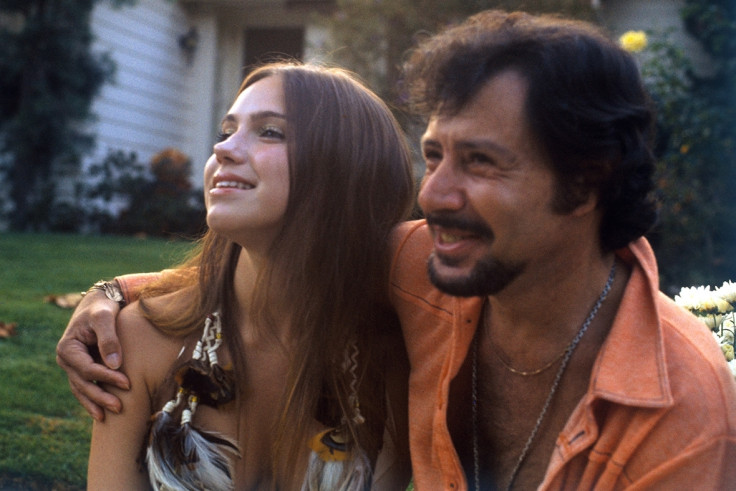 King's representative has since issued a statement denying both allegations. "Larry King flatly and unequivocally denies these claims and intends to file suit and prove that they're utterly false."
Even before the interview with Richard was published, People magazine reported King's attorney had dispatched a denial letter to Daily Mail.
The correspondence read: "We represent Larry King. I am informed that you intend to publish a statement by a woman named Terry Richard that, 10 or more years ago, Mr. King supposedly 'groped' her at one or more baseball dinners.
"That assertion is entirely and unequivocally false and defamatory. Mr. King did no such thing then or ever. Your publishing this false and defamatory statement will be actionable and highly damaging."
Richard was the fourth wife of American singer and actor Fisher. They married in 1975, but divorced a year later in 1976. Fisher died in 2010 aged 82.