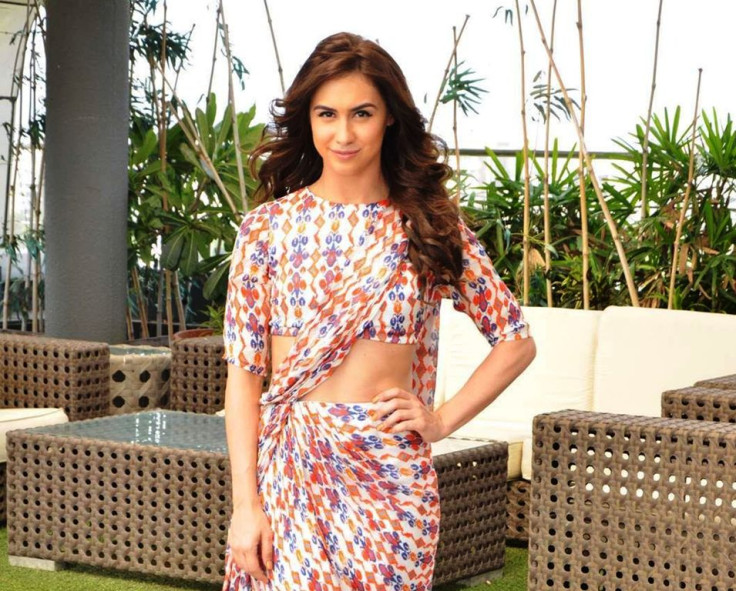 Dancer and actress Lauren Gottlieb seems to be on a roll. After making quite an impression in the 2015 hit Bollywood film ABCD (Any Body Can Dance) 2, she is back on the big screen with another superhit — Punjabi film Ambarsariya.
Gottlieb plays a Canadian Punjabi in the film, which stars Indian artiste Diljit Dosanjh in the lead. In an exclusive interview with IBTimes UK, the actress speaks about her role in the movie, branching out to more regional films and her experience of working in Bollywood so far.
Let's talk about your role in Ambarsariya. How did you land the part?
I play a Canadian Punjabi who has travelled to Amritsar to make a documentary on the culture in Punjab. It was lovely to get into this character. My performance should come off very honest as I personally was seeing, smelling, tasting Punjab for the first time. I let all my natural excitement and curiosity come into play in my performance.
I got word that Kumarji [Kumar Taurani] from Tips wanted me for this role. At first I was just thinking it would be great to work with such a great production house. Then I was given a narration by the directing team and I was in splits laughing. Then I heard the hero was Punjab's number one superstar Diljit Dosanjh. I just had to do this film.
In a recent interview, Diljit Dosanjh described this film as a "thriller comedy which deals with several issues that have been ailing Punjab". Can you tell us something about that?
Yes that is true but I can't elaborate too much as it will give away the film. But it is indeed a thriller comedy.
This is your first Punjabi film. Does this mean you are open to working in more regional films?
Yes, I had a wonderful experience working on Ambarsariya. It was a smaller team than my last big Bollywood film but I quite enjoyed that part. I also didn't know I would enjoy speaking the language as much as I did. Punjabi in my opinion has a lot of swag to it. I'm looking forward to doing more Punjabi films and working with Diljit again.
Lauren shot to fame as a professional dancer on popular American Dance reality show So You Think You Can Dance. She became one of the favourite contestants and has been closely associated with the show there since.
Lauren moved to India to pursue a career in the Hindi film industry and soon found success with the dance film franchise ABCD. She also participated and subsequently judged Indian dance reality show Jhalak Dikhhla Jaa.
A film industry is notorious for stereotyping its actors — be it Hollywood or Bollywood. Are you facing that here right now?
I really don't like the word stereotyping. I am someone who really enjoys good casting of a film. The casting directors and directors have a good sense of who they think is best for that role. If you personally want to be perceived in a different way then it is your job to become that character you desire and be persistent with the people you want to work with. If you want it bad enough you will find a way to get it no matter what obstacle is in your way.
If you were to choreograph a Bollywood number, which actor do you think would be a nightmare to work with?
I'm not sure who would be a nightmare to work with. But I'd say if I'm choreographing the Bollywood number then anyone who has two left feet would be most difficult to work with. But that's a challenge I like to take up.
What are you working on now?
I am looking out for the right film to take up. It's hard passing on scripts that come my way but I give all my time and attention to a film. I want my next film to be something no one expected from me.